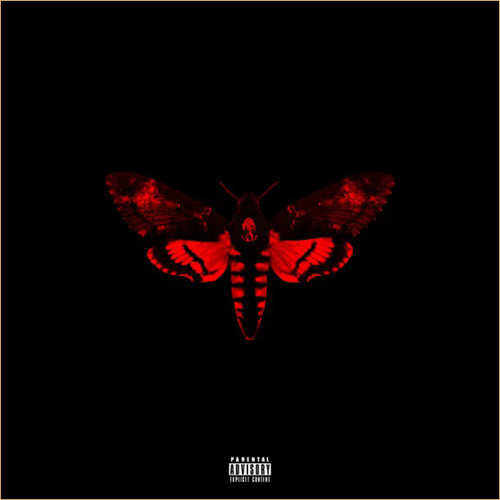 Lil' Wayne's latest album, "I Am Not A Human Being II," starts off pleasant with a piano-instrumental but veers off into familiar territory for the rapper. After the negative critical reaction to "Tha Carter IV," time in prison and health complications, one would think Wayne would be taking his music a little more seriously. For the young college-oriented demographic that walks around with backwards flat-rim YMCMB hats, "I Am Not A Human Being II" is right up their alley. For those who like good rap, or, more importantly, good music, "I Am Not A Human Being II" is lackluster.
It did not take long to realize that the album would be a regurgitation of what the rapper has been dishing out for a long time now. On the track "Curtains," Wayne says "I'm an original gangsta, he a remix," which is ironic considering Lil' Wayne hasn't been original since "Tha Carter III," largely considered to be the rapper's last quality work. Back then, it could be argued that Wayne was at the top of his game, or at least in a place where he was still in tune with his music.
Nowadays, he seems to be coasting on a sense of self-fulfillment, as if he is satisfied. For the longest time, the central theme of his music has been that he's the best, which, to be fair, is a theme of most rappers' music before they become big. It could be argued that Wayne has proved himself enough and gained a large enough fan base where he can get away with coasting. And that is true. He can indeed get away with coasting because people will still buy his music. But that doesn't make it good.
There is one line in particular on the track "Trigger Finger" that pretty much sums up where I feel Wayne's focus goes while he's writing songs: "life ain't sh– but b—-es and money." This philosophy fuels the album to the point where you pretty much know what to expect with each and every individual track. Even when Wayne has the potential to make a sincere track, such as "Back To You," it still devolves into a derogatory song.
Wayne enlists some heavy hitters to make appearances on the album, and, just like the album itself, these are forgettable. 2 Chainz is barely there on "Rich as F–k" and Soulja Boy even makes an appearance. If Soulja Boy makes an appearance on any hip-hop album, you can be assured that it's not going to be good. The washed-up rapper says "Rest in peace to the game" on the track "Trigger Finger." Rest in peace indeed if Soulja Boy keeps doing hip-hop. The album does have its guilty pleasures though, such as the track "Love Me," which gets a boost from the Future and Drake-assisted hook.
If Lil' Wayne isn't a human being, then what is he? He seems to think he's out of this world, but in reality, Lil' Wayne is just as mortal as the rest of us. This could not be more true after his recent hospitalization, which hopefully pushes him to make better music for his supposed swan song, "Tha Carter V." I think if Wayne wants to make another good album, he has to start getting more in touch with that vulnerability and write from his heart, not from what's in his pants. He still knows how to rap around a beat and a few songs will be eaten up in clubs but that doesn't mean the actual lyrics are anything special. He has kids, he has been in prison, he has been in the hospital; he is a man just like us and I want to see that in his music.