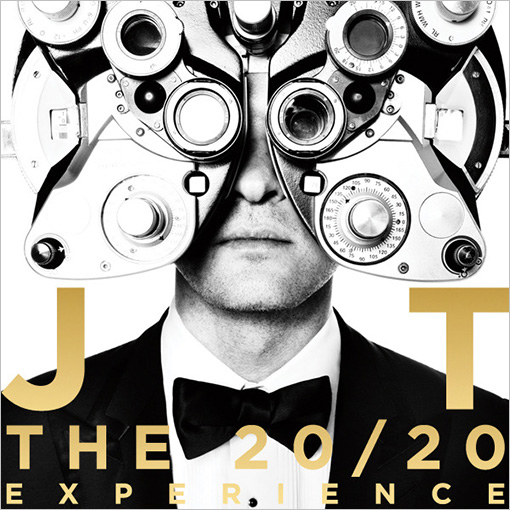 For a while there, the world had almost forgotten that Justin Timberlake was a musician. With his acting gigs in "The Social Network", rom-coms like "Friends with Benefits," and his always hilarious appearances on Saturday Night Live, one could easily forget that Timberlake released his smash album "FutureSex/LoveSounds" almost seven years ago—a veritable eternity in pop music. Now Timberlake is back with "The 20/20 Experience," teamed up again with his old partner-in- crime Timbaland, to produce an album wholly different from FutureSex/LoveSounds, but just as satisfying to listen to, if not more so.
"The 20/20 Experience" is much more ambitious than Timberlake's previous works. With its extensive genre borrowing, you feel as if Timberlake and Timbaland are taking you on a musical Odyssey through space and time. The tracks themselves flow seamlessly into one another, eschewing the standard pop style by featuring multiple outros on single tracks and even having some of the songs clock in at close to eight minutes.
There are relaxed, mid-tempo R&B beats reminiscent of Al Green and Motown on the album's opener "Pusher Love Girl" and "That Girl," and a multi-instrumental Afro-Latin extravaganza on "Let the Groove Get In." Timbaland's trademark brand of digital funk returns to fine form on "Don't Hold the Wall," "Strawberry Bubblegum," and "Tunnel Vision." Lavishly ornamented tracks "Spaceship Coupe" and "Suit and Tie" are the crown jewels of the album. "Suit and Tie" is a fun song that emanates a wonderful sense of timelessness. It sounds like it would fit right in on a soul or R&B radio station in the 70's, but still sounds fresh and innovative, with Jay-Z throwing down some bars on the track's denouement.
There is a sense of confidence and playfulness that exudes from Timberlake into this album. He seems to have matured as an artist and come to terms with his teenybopper days, subtly poking fun at his critics and referencing his 'N Sync past on "Strawberry Bubblegum." Every track comes off so effortlessly executed but in reality was a labor of love for a musician who could have never made another album and could still be considered as one of the most talented musicians of his era. Timberlake, in tandem with Timbaland, has raised the bar for the craftsmanship that goes into making a pop album. This is Timberlake at his best and a renaissance for Timbaland. The highly anticipated second part of "The 20/20 Experience" is to be released by the duo later this year.