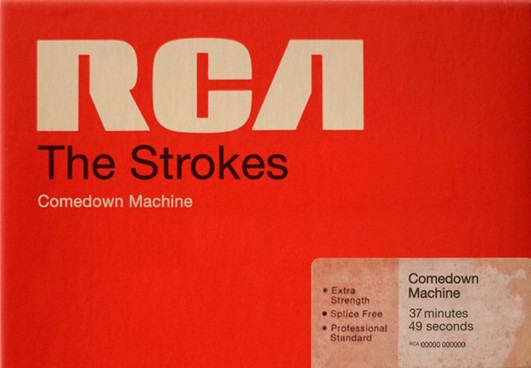 Last week, New York City-based alternative rock band The Strokes released their new song "All The Time.''
The track will appear on the band's upcoming album, "Comedown Machine," which is going to be released on March 26. It is the second single released from the album in the last two months, the first being the song "One Way Trigger," which was released on Jan. 25. Both tracks are streaming for free on the band's website.
"One Way Trigger" features a heavy dose of synth, which is something very foreign to The Strokes' typical brand of rock. While the song's melody is certainly catchy, it is hard to ignore its striking resemblance to the famed 80's pop hit, A-Ha's "Take On Me." Lead singer Julian Casablancas shows off his range by singing nothing short of falsetto for the majority of the track, which has caused some disagreement among the band's fan base.
While many fans of the Strokes have applauded the band for attempting to branch out, there are still some who are less than thrilled with this most recent experiment. The band did throw proclaimed 'Strokes originalists' a bone at around the 1:33 mark with a classic Nick Valensi guitar solo.
Fans of the band's older material will be happy to know that the song released just this past week, "All The Time," sounds a lot more like what we're used to hearing from The Strokes. The bad news is that, while the sound is familiar, the track is for the most part forgettable. "All The Time" is the type of song you keep in your library just so the album retains its continuity, but you find yourself skipping over every time it plays on shuffle.
Despite the shortcomings of these two singles, it would be extremely premature to call the album a flop. It looks like we'll all have to wait and see if The Strokes can redeem themselves when "Comedown Machine" is released later next month.