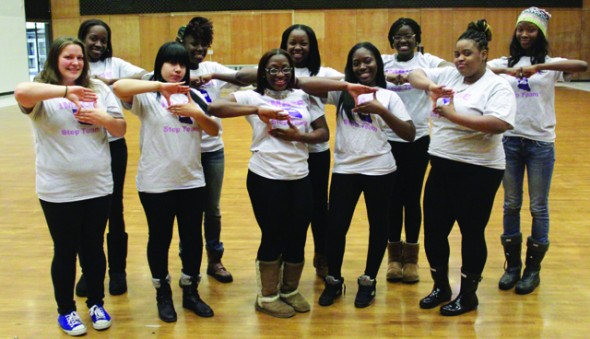 Oswego State has its very own step team. The Image Step Team has been on campus since early 2000 when they were originally known as Envy.
The name change came a year ago, according to junior captain Destiny Desgoutles.
"We were known as Envy before, but we changed to Image to create a better image of ourselves," Desgoutles said. "Envy brought negative connotations."
In February, the team will host a step competition in Oswego. Image also travels to competitions and recently took second place in competition at Buffalo State.
The group holds tryouts every year, which incorporate two different steps along with 30 minute interviews. According to Desgoutles, the e-board discusses those who tried out and then they pick based on "their attitude, technique and cleanliness."
For its shows, two step coordinators, Bilikiz Adebayo and Kiana St. Louis, both sophomores, come up with the steps and teach them to the group.
"Step gives you an opportunity to bond not only with the members, but also with everyone on campus," said Jamica LeGrand, senior and co-captain of the team. "Putting on performances for them and letting them see what we do gives them a better view of who we are and it is also a way to express yourself with everything you do."
The group will be performing in the Del Sarte Dance Club's fall recital.