Pat Rich
Last season of "The Walking Dead" concluded with the group of survivors becoming separated after an overwhelming number of zombies raided their safe haven that was, "Herschel's Farm." This season, after having been divided from the group, Andrea (Laurie Holden) encounters a samurai sword wielding stranger, named Michonne (Danai Gurira). While Andrea travels with her newfound friend Michonne, the rest of the group will look to make refuge within a dark and nearly deserted prison. However, they would not be the only group of survivors looking to take this prison over as their home. Another band of survivors led by this season's main antagonist, who goes by no other name than "The Governor" (David Morrissey) will look to make life difficult for Rick Grimes (Andrew Lincoln) and his group of survivors. This season looks to be full of twists and turns, including the long awaited return of Merle Dixon (Michael Rooker, "Hypothermia"), who disappeared at the end of episode three in the first season. Season three of "The Walking Dead" will premiere on Oct. 14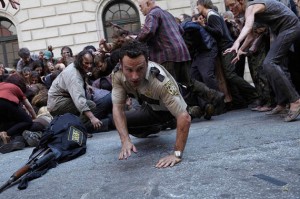 Erin Duffy
The CW's hit television series "The Vampire Diaries" is scheduled to return for a fourth season on Oct. 11.
Last season ended with a number of character deaths, most notably that of Elena Gilbert (Nina Dobrev, "Degrassi: the Next Generation"), who drowned after her car was run off a bridge. However, because she died with vampire blood in her system, Elena is expected to return this season as a transitioning vampire.
This will inevitably lead to conflict with her two love interests, Stefan Salvatore (Paul Wesley, "Fallen") and his brother Damon (Ian Somerhalder, "LOST"). The past three seasons have heavily focused on the love triangle between Elena and the Salvatore brothers, and it finally came to a head when Elena chose Stefan over his brother. With Elena's transition into a vampire, their dynamic is bound to change.
Adding more drama to the upcoming season, it was revealed that the lead villain Klaus (Joseph Morgan, "Immortals") and werewolf Tyler Lockwood (Michael Trevino, "Cow Belles") swapped bodies moments before Klaus's death. This means that although Klaus is technically alive and well, Tyler's fate is still up in the air.
Returning cast members include Kat Graham, Candice Accola, Steven R. McQueen, Michael Trevino, and Zach Roerig. The premier of season four is scheduled for Oct. 11. on The CW.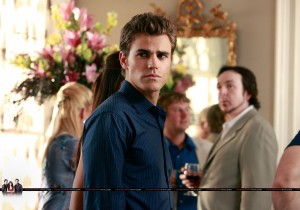 Emma Johnson
"Gossip Girl" fans will be sad to hear that while the show will be returning this fall, the sixth season will not only be its last, but a shortened one as well. The drama set in the world of New York's young socialites will come to an end with 10 episodes this fall, in which the show's core group of characters Blair (Leighton Meester), Serena (Blake Lively), Dan (Penn Badgley), Chuck (Ed Westwick) and Nate (Chace Crawford) will finally see the conclusion of their dramatically intertwined lives. It has been reported that Serena has completely dropped off the grid, beyond even the reach of Gossip Girl. Blair, who revealed in the last episode of season five that she had chosen Chuck over Dan, will continue in her pursuit of her soul mate, as well as Chuck's rightful part in his father's company. Meanwhile, Dan has finally begun a sequel to his book "Inside," which nearly alienated him from all of his friends last season. Nate is on a mission to uncover the true identity of Gossip Girl, a mission that will surely end in the series finale that will have fans on the edge of their seats with suspense. Season premieres Oct. 8 on The CW.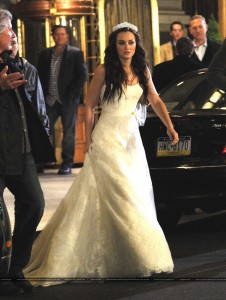 Riley Ackley
A new show called "Animal Practice" premiering on NBC, may remind viewers of the family film, "Dr. Dolittle." The story follows Dr. George Coleman (Justin Kirk), and his job as a veterinarian at the Crane Animal Hospital. However, unlike "Dr. Dolittle," "Animal Practice" has already proven to be less family friendly.
In the first episode, which has been released early for promotional purposes, we meet the other characters in the show. We meet Dorothy Crane (JoAnna Garcia Swisher), the granddaughter of the now dead owners of the hospital, Dr. Yamamoto (Bobby Lee), Dr. Rizzo (a cappucian monkey, that has played a part in "Dr. Dolittle" and "Community"). Plus Betsy Sodaro, Tyler Labine and Kym Whitley add to the craziness of the semi-raunchy comedy.
Between the funny one liners by the supporting cast, Dr. Coleman's inability to work peacefully with others and the awkward and budding relationship between the new owner and Dr Coleman make the show seem like a potential success. Season premiers Sept. 26. on NBC 8/7c.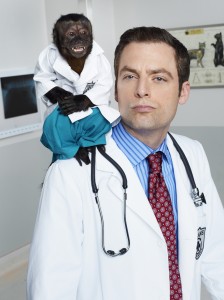 Shealene Guerrero
"Guys with Kids," created by comedian and late night talk show host Jimmy Fallon, has a star-studded cast including Anthony Anderson, Jesse Bradford, Jamie-Lynn Sigler and Tempestt Bledsoe. The series is about three men who have to take on the role of single fathers because they have been either divorced or separated. "Guys with Kids" is a family-friendly sitcom with a funny story line that is sure to catch couples, single parents and even some teenage attention. The characters struggle to live their lives while they take care of their kids, which create humorous situations like bringing their kids to bars, and even using them as a way to pick up ladies. The stereotypical "dead-beat dad" is thrown out the window. Viewers will appreciate their comedic effort more and more as they watch the episodes and get to know and love the characters. "Guys with Kids" will premier on NBC, Sept. 26.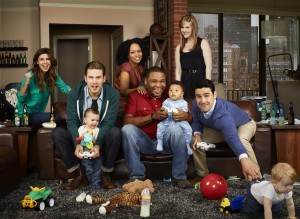 Emma Johnson
This fall, the wildly popular "Glee" will be returning for its fourth season, and as usual, the show's mastermind Ryan Murphy has plenty of surprises in store. The show will follow its leading lady Rachel Berry (Lea Michele) to New York and NYADA, and the strict dance teacher played by Kate Hudson. The brokenhearted Finn Hudson (Cory Monteith) is headed to army boot camp where his character could become more defined during this season. Meanwhile, Kurt Hummel (Chris Colfer), while at first electing to remain at McKinley High to help Mr. Schuester (Matthew Morrison) recruit new members for the glee club, decides to put his relationship with Blaine (Darren Criss) in the back of his mind as he moves to New York to pursue perhaps his second love, fashion. Murphy has also mentioned that a couple will be calling it quits this season, which could be anyone. It remains to be seen, but the addition of guest star Sarah Jessica Parker and a group performance of Adele's "Chasing Pavements" will without a doubt keep viewers on their toes until the secret is revealed. Stay tuned for the first episode, airing Sept. 13 on FOX.