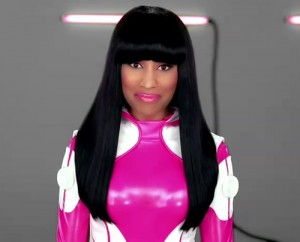 To the anticipation of millions, Nicki Minaj returns this year with, "Pink Friday: Roman Reloaded." After a successful debut, many believe that Minaj is poised to declare herself as the queen of rap with the new release. However, Minaj does not achieve this feat and seems to put herself two steps back after a strong step forward with her debut.
Minaj came into this project with a lot of steam and was poised to make a big splash, but instead leaves us wondering where Minaj has gone. The only good thing that could be said is that Minaj does not restrict herself to any one style. Versatility is an artist's best friend, but it can also harm those who stray too far. Minaj falls victim to this and seems to lose herself in attempts to appeal to everyone.
The album begins with a compellingly strange sound. The first track, "Roman Holiday" may raise the eyebrows, but it actually is one of the catchier songs on the album. After this frenzied beginning, the album calms down and begins a feature-heavy section with the Minaj that fans have grown to know. A standout from the first half of the album is "Roman Reloaded," which features Lil Wayne, which is a message from Minaj to her doubters. Songs like this and "Champion" leave listeners optimistic about the second half of the album. Minaj shows her versatility with "Right By My Side" featuring Chris Brown, which will be a radio favorite and shows the other side fans can appreciate, as well.
The lead single "Starships" begins a portion of the album that sounds almost unidentifiable. This song, followed by the next five tracks, sound like club versions of Minaj that no one has seen before. One cannot accuse Minaj of being one-dimensional, but this is not what a real Minaj fan is looking for. This takes the album from a serious record to something more of the labels' attempt to make an artist more appealing. These songs would be catchy in the appropriate setting, but other than a party these songs do not do much to add to her legitimacy.
Thankfully, the album slows down with the track "Marilyn Monroe" which shows a softer side of Minaj in a way fans have grown accustom to. A hidden gem stands out in "Young Forever," which is followed by tracks that sound like a familiar Minaj. This album definitely takes a listener through an unpredictable experience, but not in the way an artist would hope for. In terms of sales and chart position, this is going to be a No. 1 album, but that's due to the support of Minaj's fans she calls her "Barbies and Kens."