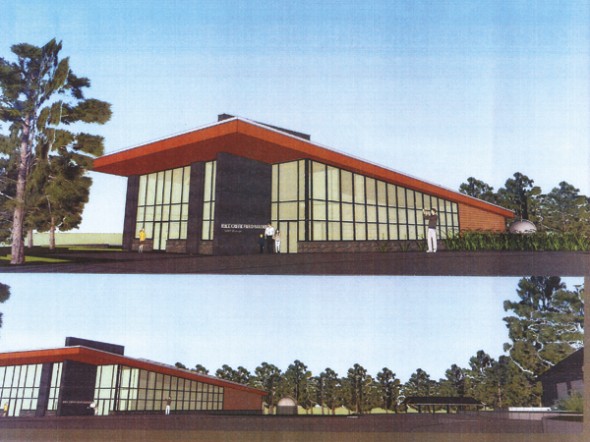 Contractors will bid on the demolition and reconstruction of Rice Creek on Wednesday, Feb. 22.
The Rice Creek Biological Field Station is set to be demolished this upcoming summer. A new building will be erected off of Thompson Road, 100 feet closer to the center of the property, and farther away from wetlands. The new building will house larger, state-of-the-art labs for ecological studies.
"We looked at it as part of the science project, the overall science project, of renovating and rehabbing this building," Associate Vice President for Facilities Tom Simmonds said. "We've been spending about a year in design of it, as we've been doing other things."
Although designers considered keeping the former building, which opened in 1966, it was decided that it would be more cost effective to simply build a new, sustainable structure. The new building will be about 3,000 sq. feet larger compared to the current field station, totaling 7,000 sq. feet.
Part of the design will incorporate a wall of windows facing the pond.
"There's a lot more of glass, a lot more transparency that engages," Simmonds said. "It's seen as a research center and a field station that engages."
Solar panels will be incorporated into the roof design, which is projected to provide about half of the electricity the facility will require.
The design includes a classroom and a dry lab, with a removable wall between the two spaces. Next door will be the wet lab, as well as a mud room for hikers to clean up in after walking on the trails.
"We're also building a new observatory out there, that's a new programmatic change," Simmonds said. The current observatory is in a well-lit area and ideally it would be located in a rural area with less light obstructing the view.
The site will be offline for about a year, from May 2012 until June 2013, while the new building is being built. Rice Creek classes will move onto campus during that time. Rice Creek operations will move to trailers out by Fallbrook, but the trails at Rice Creek will remain open.