Although the Oswego State men's ice hockey team's schedule featured no games this past weekend, there were plenty of other games taking place across the country, including many top 15 teams in action. Despite the week layoff, the Lakers remain as the No. 2 team in the country, according to the latest USCHO.com Men's Ice Hockey Poll, which came out Monday afternoon. The Lakers have held the No. 2 ranking since Nov. 14. Oswego State has yet to play a game in 2012 after ending the 2011 calendar year with a 3-0 loss against Neumann University in the Pathfinder Oswego Hockey Classic championship game at the Campus Center Ice Arena. The Lakers will kickoff the 2012 portion of their schedule on Friday, Jan. 13, when they host Curry College.
Norwich continues to hold the distinction as the top team in Division III hockey, and for another week it is unanimous, as the Cadets garnered all 20 first place votes. The Cadets have yet to lose a game this season, as their only blemish came in a tie against SUNY Plattsburgh. Speaking of the Cardinals, they remain ranked No. 3, but could be considered the hottest team right now. Plattsburgh is 5-0-2 in its last seven games, including two wins against Castleton College and ties against Oswego State and Norwich. Wisconsin-River Falls moved up to No. 4 after defeated St. John's and Concordia (Minn.) on the road. Wisconsin-River Falls leapfrogged Castleton, who dropped a spot to No. 5 after losing to Plattsburgh, 3-2, on Friday night. The Spartans sport the most wins so far this season with 12.
Neumann continued the momentum generated from winning the Pathfinder Classic, defeating The College at Brockport on the road on Friday, moving up two spots to No. 6 in the process. The two teams will meet again in Pennsylvania on Tuesday, Jan. 10. Amherst remained at No. 7 after going 1-1-0 over the weekend in conference play. Adrian comes in at No. 8, moving up a spot from last week. The Bulldogs did not play a game this past weekend. St. Norbert dropped off three spots to No. 9, tying St. Olaf before losing to St. Mary's. Utica stayed at No. 10 to round out the top 10.
Williams College moved up two spots to No. 11, winning a pair of conference games over the weekend. Milwaukee School of Engineering remained at No. 12, while Elmira College dropped down two spots to No. 13. The Soaring Eagles have struggled recently, losing to Brockport, Geneseo and tying Fitchburg State in the Norwich Classic. St. Thomas and Gustavus Adolphus cracked the top 15 this week, coming in at No. 14 and No. 15, respectively. Middlebury and Wisconsin-Superior dropped out of the top 15.
Other teams receiving votes were Wisconsin-Superior, Wisconsin-Eau Claire, Bowdoin, Middlebury, St. Scholastica, Hobart, Wentworth, Buffalo State, Fredonia, Johnson and Wales and Wesleyan.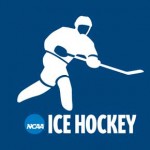 USCHO.com Men's Poll for Jan. 9, 2012
1. Norwich (20)
2. Oswego State
3. Plattsburgh
4. Wisconsin-River Falls
5. Castleton
6. Neumann
7. Amherst
8. Adrian
9. St. Norbert
10. Utica
11. Williams
12. Milwaukee School of Engineering
13. Elmira
14. St. Thomas
15. Gustavus Adolphus