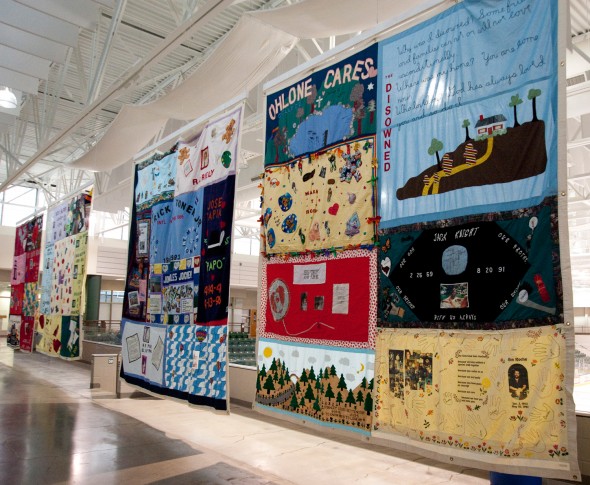 In celebration of World AIDS Day, Oswego State arranged a display in the Campus Center Ice Arena on Thursday.
Residence Life and Housing and the Lifestyles Center joined efforts to bring information, awareness and commemoration to the campus community. In an effort to increase awareness of the disease, Mary Walker Health Center now offers free HIV testing for all students.
Across the country people celebrate loved ones lost to AIDS by creating quilts in their memory. Res Life has combined the smaller quilts into large and colorful displays.
World AIDS Day is a day of knowledge, tribute and remembrance.