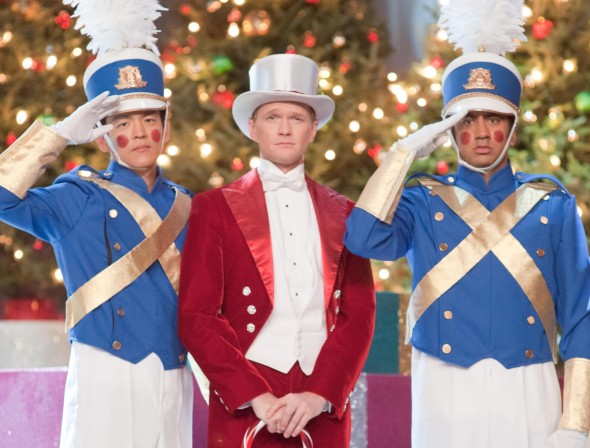 "A Very Harold & Kumar 3D Christmas" fulfills all expectations of an outrageous stoner comedy; and more importantly, it does it in 3D. To enjoy this movie, all that is necessary is an open mind and an understanding that this film defies and mocks the very core of moviemaking.
John Cho ("Star Trek") and Kal Penn (TV's "How I Met Your Mother") both pick up their roles of Harold and Kumar in the third film of the series. Directed by movie newcomer Todd Strauss-Schulson (in the past he has only worked in TV productions), "A Very Harold & Kumar 3D Christmas" fasts forward six years after "Harold & Kumar Escape From Guantanamo Bay" and Harold is a successful, married, Wall Street businessman and Kumar is still an irresponsible pothead. Their friendship has drifted apart as Harold has assumed the responsibilities of a married man trying to start a family and Kumar has remained in his comfort zone of smoking a few blunts everyday.
Kumar's world is shaken when he learns that his ex-girlfriend is pregnant and not knowing how to handle this, he pushes the matter aside when a mysterious package addressed to Harold arrives at his apartment. Taking it to Harold's place brings forth an awkward reunion and disaster breaks loose when Kumar sets Harold's Christmas tree on fire. The same Christmas tree that Harold's intimidating, stereotypical father in law, Mr. Perez (Danny Trejo, "Machete") has been growing for eight years. Of course without it, Christmas is ruined and Harold's wife's exaggerated Latino family will never accept him.
Which leads to the ridiculous journey throughout New York City to find the perfect Christmas tree. Accompanied by Harold's new friend Todd (Thomas Lennon, "Bad Teacher") and Kumar's new buddy Adrian (Amir Blumenfeld, "Pranked"), they encounter an unstable teenager fixed on losing her virginity, a Russian mob, the resurrection of Neil Patrick Harris (TV's "How I Meet Your Mother"), Todd's toddler daughter ends up under the influence of several illegal substances and Santa Claus makes an appearance.
Most of the jokes worked, but some did not. The ones that worked will leave viewers asking "did they really just do that?" At first the drugged up toddler was hilarious but got overplayed quickly. They should have dropped that joke, but they did not and at times it went overboard into a cringe-inducing display of bad taste.
Where "A Very Harold & Kumar 3D Christmas" really worked was the 3D itself. Besides the Santa Claus scene, which looked like a cardboard cutout, the 3D was very well done and effective. The effects where exaggerated to the point where they became a mockery to other 3D movies. It is evident that everyone on set had fun making this movie.
While the story was all over the place it managed to produce some early Christmas spirit. The plot was messy and lazy but it felt intentional. "A Very Harold & Kumar 3D Christmas" is hysterical, it does not pretend to protect anyone's feelings and it does not apologize to the easily offended.