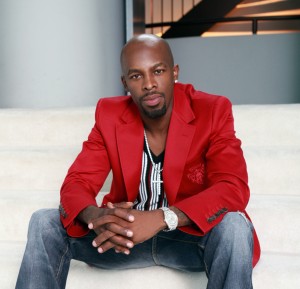 R & B star Joe never disappoints his fans. He has released another stunning album. After a two year break, Joe released his ninth studio album, "The Good, The Bad, The Sex" on Oct. 18. He album consists of a mixture both Pop and R & B, along with fast and slow paced rhythms.
The album consists of 11 songs, starting off with "Losing," which was not the best song on the album because of its slow rhythm.
The second song, "Time of your Life," starts with a fast beat that allows the listener to get into the song.
"Almost There," the third song on the album was filled with great emotion, which demonstrates the true artist Joe is.
The fourth song on the album is "Circles" and its lyrics about struggling relationships will quickly grab the attention of anyone that has been through an experience like that.
"Pull My Hair," the fifth song on the album is the kind of song that you can really get into, even though it was not the greatest of the 11 songs.
The sixth song on the album, "Dear Joe," shows his emotional side and it made the song amazing.
The seventh song, "Slow Kisses," was a lovely song. Joe shows that he can rap as well as sing, and can definitely give Lil Wayne a run for his money.
The eighth song, "Lose Control," could have been improved because it is not a song you get drawn to when listening.
The ninth song, "Tonight," is filled with sweet sensation, the kind of song that you can fall asleep to.
"Impossible," the 10th song on the album, is one of the best songs on the album because it is full of emotion and passion. You get a good feeling while listening to this single and the moment it ends the listener will press the replay button again and again.
The final song on the album, "Drink Up," had a sweet melody to it. The song concludes the album well.
This is a must purchase album because the listener will fall in love with every song on the album and it shows just how good of an artist Joe Thomas really is.