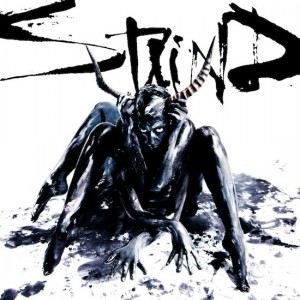 Rock music fans may remember Staind for their 2001 release "Break The Cycle" which produced the mega-hit "It's Been A While." Two subsequent album releases saw minor success, but the following two were not as praised as such. 2008's "Illusion of Progress," which has yet to go platinum. With some new songs that have been released earlier in the year and featured on the latest "Transformers" movie, Staind hopes to return to rock stardom with their latest self-titled debut album.
The album appropriately opens with "Eyes Wide Open" which starts with a deep bass line. Lead vocalist Aaron Lewis screams out to his apparent lover that he clearly sees her deceitful ways. The third track, "Failing" is intelligently ironic as it delivers a more emotional connection with the listener with verses that use metaphors that describing the disconnection with a lover. "Wannabe" is a middle-finger to the "haters-type" anthem that uses a hip-hop like rhythm structure, reminiscent of Limp Bizkit's "Break Stuff."
"The Bottom" has already been featured on the "Transformers: Dark of the Moon" soundtrack. The album also features an eerily similar melody to Alanis Morrisette's "Uninvited" in that it creates that creepy aura that the original song delivers. "Now" is a typical hard rock song that invigorates where Lewis shouts the line, "So head down the road that you chose/Just keep pushing forward and the window is trying to close." Finally, the album closes with "Something to Remind You," which is a perfect closing track for a high intensity rock album such as this. Whereas the entire album is high-powered with screaming vocals, intense bass lines and pounding drums, the last track goes back to the lighter vocals seen in their hit single "It's Been a While." This track is very well-done, using just strings and vocals creating a very listenable acoustic rock song that really separates it from the rest of the album.
Ultimately, this album is very heavy on self-loathing, animosity and resentment with strong and deep instrumentation. Many of the lyrics give the impression that the subject is getting through a struggle and looking for someone to tell about these problems. Although the songs are well done, some lyrics are recurring in a few different tracks and overall is a typical rock album. The album as a whole is decent, though not especially memorable. That said, it is one of those where you can pick out a couple of gems.