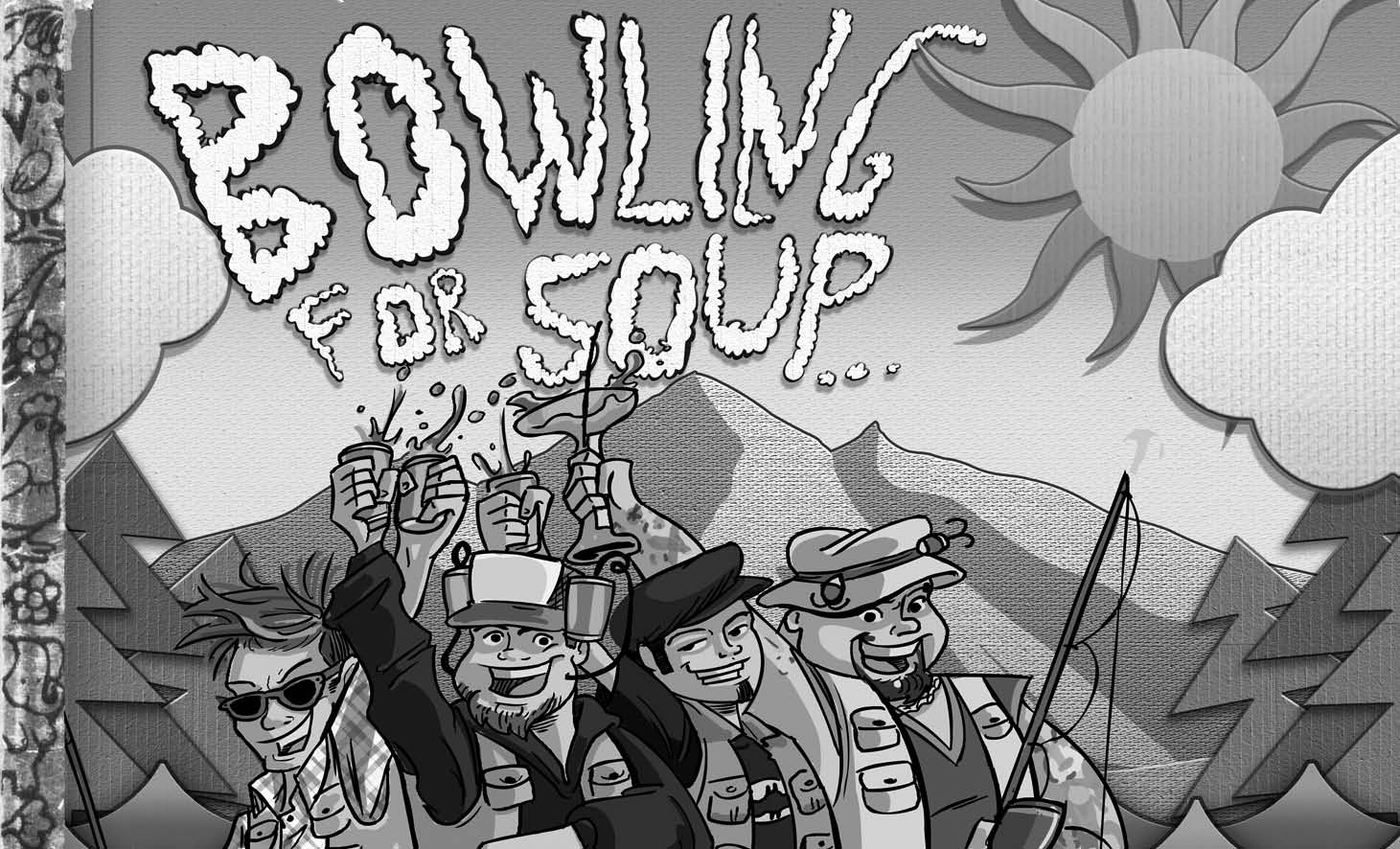 Eric Chandler of Bowling with Soup graciously donated his time to speak about the band's history and their latest release, "Fishin' for Woos."
Q: When did you first realize that your band had really hit something?
A: About a year into the band, we played a show for a radio station in Abilene, Texas. We played the middle slot in front of just over 3000 people. It was the first show of that size we'd ever played. We interacted with each other differently on stage, interacted differently with the audience, we came off that stage a different band. That was the first time any of us ever thought we might be able to do this for more than just fun.
Q: How has your music evolved since you first began?
A: The biggest evolution is basically in our ability to write songs. And as we became more skilled in the studio we started to play with a few more "toys" we hadn't used before. But, in our minds, the core of the music remains the same. We're just here to make people smile.
Q: Your new album, "Fishin' For Woos," comes out on April 26. Tell me about it.
A: The idea for this album was to dial down the studio process a little bit, and, along the way, we managed to record the best sounding album that we've ever made.
Q: You collaborated with big names like Kay Hanley from Letters to Cleo and Gabriel Mann. What was it like working with them?
A: Those guys are friends. It's always cool to have friends make an appearance with you. None of the awkward "we've never met, are we gonna be able to get along" kind of thing. That being said, the [tracks] that Gabriel appears on, he did his parts after we were done. We never even saw him in the studio.
Q: You guys have been making music for 16 years. Do you have the feeling that there's a sort of reputation you guys have to live up to with this new album?
A: I think the only thing we have to live up to is our own expectations. That's the approach we've always taken. We're gonna do things the way that we're happy with them, and we really hope that other people like it. If they don't: we'll, we really didn't make it for anyone but ourselves.
Q: What's your favorite track on the album? Why?
A: "Turbulence" is my favorite track on the album, I think. It's hard to say. It was written by Jaret and Linus of Hollywood. It's a really powerful ballad, I guess that makes it a power ballad. Just lyrically, it's one of those that you hear and just go "Yeah."
Q: What's your best tour story?
A: Well, you wouldn't be able to print that. I have, however, seen plenty of dressing room fridges learn to fly, we've almost been arrested for possession of toy guns and we used to have a tendency to beat each other senseless, laughing the entire time
Q: What has kept Bowling For Soup so strong after 16 years?
A: You have to surround yourself with people that you can get along with. At this point we've all become family, closer than family. That's what has kept us together.
Q: What are your plans for the future?
A: We plan to continue to make albums and tour for as long as it's fun. That's been the plan from day one. Do it until it's not fun anymore.