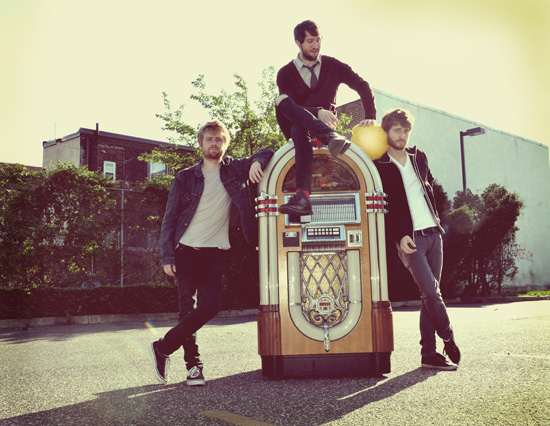 On Friday, April 15, indie band Jukebox the Ghost, along with opening acts Black Throat Wind and Mikaela Davis, will perform in the WNYO Indie Concert at Oswego State.
Jukebox the Ghost, consisting of Tommy Siegel (vocals and guitar), Jesse Kristin (drums) and Ben Thornewill, originally formed when the members were attending college in Washington, DC.
Jukebox the Ghost relocated to Philadelphia, released their first album "Let Live & Let Ghosts" in 2008 and started touring after that. Jukebox the Ghost toured with Ben Folds in April 2009 and in the U.K. with Nightmare of You shortly after.
Back in the U.S., Jukebox the Ghost started their headlining tour with Jenny Owen Youngs which occurred from April to June 2009. After the tour, they took a break and finished their second album, "Everything Under the Sun." The band started touring again in February 2010 in Europe with Adam Green, then came back and toured in the U.S. shortly after with bands Tally Hall and Skybox.
In September 2010, Jukebox the Ghost appeared on "The Late Show With David Letterman." A month later, they opened for the Canadian rock/alternative band Barenaked Ladies on their U.S. tour from October to November 2010.
Syracuse-based band Black Throat Wind, consisting of Trevor Grant, Logan Messina, Jon Sorber, Mike Hucko, and Ian MacNeil, is a rock band that started in February 2009 as a way for the members to produce music that they hadn't been able to with other bands. The group originally created the band with the intention of keeping it instrumental, but later changed their minds with the help of Grant. Their influences include Led Zeppelin, Torche and Do Make Say Think.
Mikaela Davis is an indie/folk artist from Rochester, NY who plays the harp. She will pay tribute to harpist Joanna Newsom and play covers of Sufjan Stevens and Regina Spektor songs.
The concert will be in the Sheldon Hall Ballroom at 8 p.m. General public tickets cost $12, seniors/staff/faculty cost $10, and Oswego State students cost $5. Tickets can be purchased at all Oswego State box office locations or online.