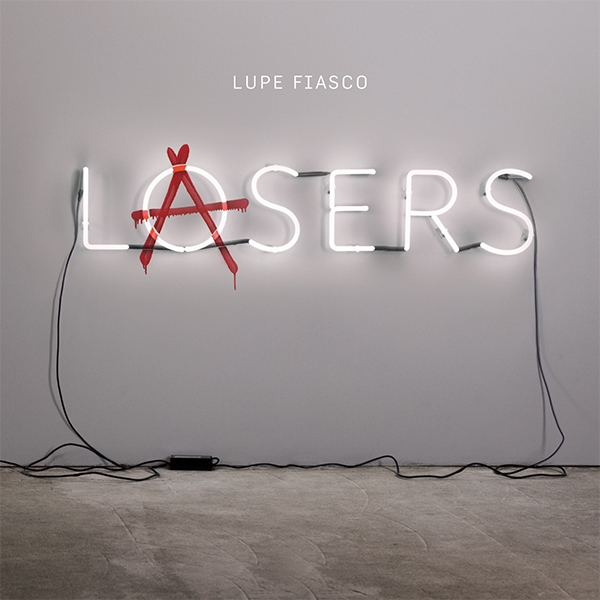 The worst thing for an artist is when their label doesn't let them express their musical vision. The worst thing for fans of said artist is when they can hear that restriction. Unfortunately for Lupe Fiasco and his new album "Lasers," this is the case. Being forced to fall in the commercial line, Lupe's new album comes as a disappointment.
After almost three years of waiting for Lupe to drop his new album, it's unfortunate to see how it turned out. Although Lupe's got a phenomenal track record with "The Cool"and "Food & Liquor,""Lasers" falls short. Sounding more like it should be played in a New York City rave club, this in not the Lupe Fiasco fans have grown to love and respect.
A good amount of songs fall into that category, and feel overproduced. "Coming Up" sounds like it was literally made for the radio, and "Break the Chain," sounds more like it belongs on the "TRON" soundtrack.
It seems that many of the songs lack the impact that Lupe usually delivers. But this is because of the beats, not his lyrics. Lupe's lyrics are haunting in certain songs like "Words I Never Said" and "Beautiful Lasers." This darkness can be attributed with his emotional distress during the recording process, where it is said that Lupe was experiencing stress and suicidal thoughts.
But not all the songs on "Lasers"should go to the waste basket. Some songs still give that feeling of the old Lupe, regardless of how the beat may sound. One of his earliest leaks, "I'm Beaming," still sounds over-produced, but captures the party side of Lupe, a side that can be found in certain songs on his sophomore album "The Cool." His second leak, "The Show Goes On," falls under this same category.
Although all fans should consider artists' albums individually, this was a disappointing release. Lupe's previous work was at a completely different level, but unfortunately, this album falls in the backseat. And for those who are just getting into Lupe, do yourself a favor and buy his 2006 debut, "Food & Liquor."