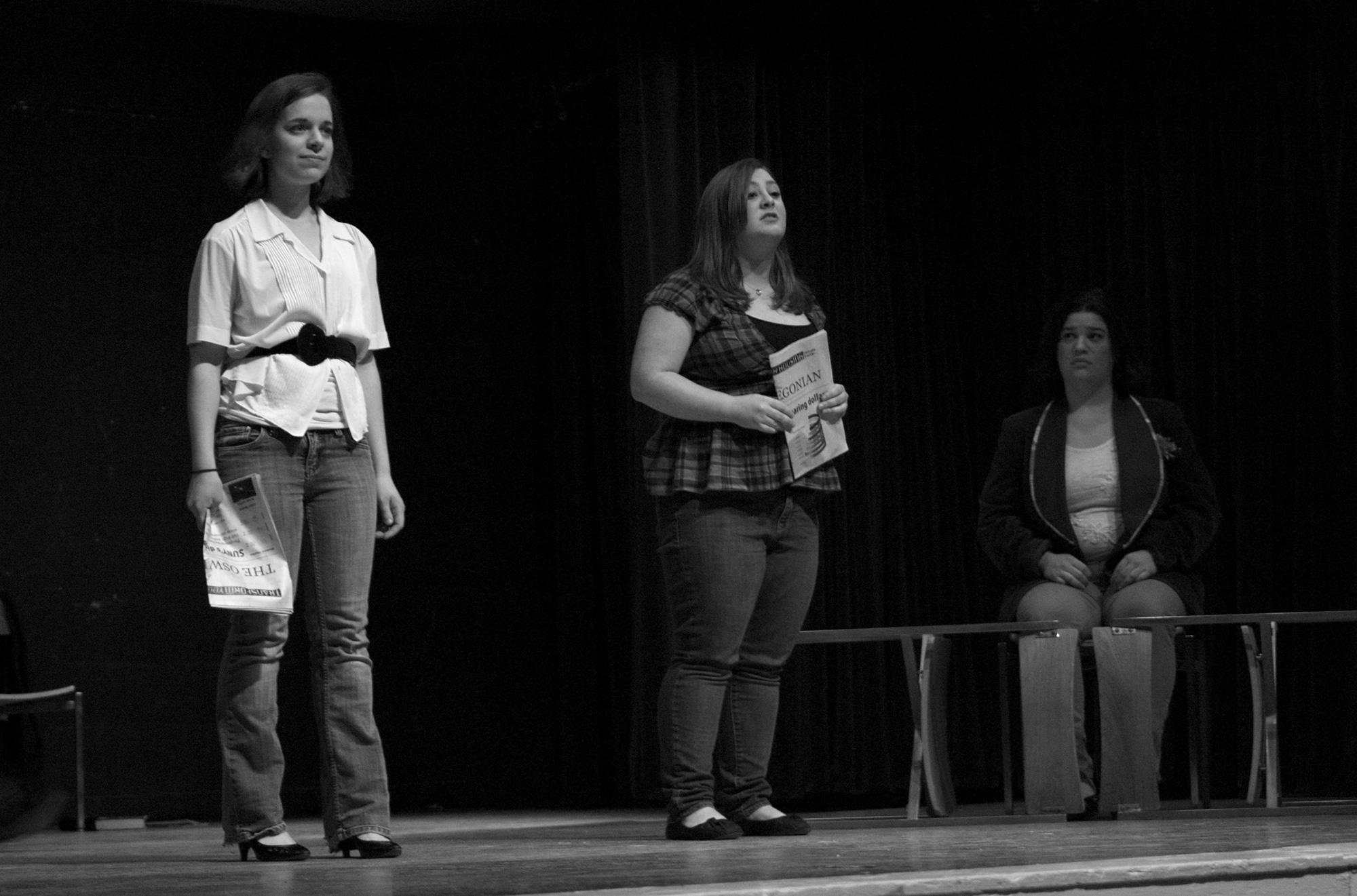 On Friday and Saturday, "Gross Indecency: The Three Trials of Oscar Wilde" will be performed on campus. The student-run production is based on the trials of Oscar Wilde in the late 1800s regarding his relationship with another man. The play investigates moral values and provides an insight on the view of homosexuality in that time period. Student director Todd Backus takes the reins in telling this story on campus.
Backus said he read the play in his sophomore year and felt the play needed to be performed at Oswego State.
"I think the parallels between what happens in this fictional courtroom and what's currently happening now in courts across the nation is really important," Backus said. It is Backus' first time directing a full production.
Written by famed playwright Moisés Kaufman ("The Laramie Project"), the show is derived from actual transcripts from Wilde's trials and is intermixed with commentaries from individuals including Wilde himself and playwright George Bernard Shaw. Letters and excerpts help tell the story in an intimate fashion and transform it from a morose courtroom experience in a full-fledged drama.
Backus expressed the importance of keeping the vision of Kaufman's story alive and mixing it with his own artistic integrity as well as his cast's.
"Every director is always working with actors, working with designers, (and) they're trying to make sure their vision and the collective vision can all be met," Backus said. "In student theatre I'm picking up more responsibilities than a normal director would."
Students can see posters advertising the show in numerous locations around campus, which are designed by Backus himself. As a student production, tickets to the performances are free.
The cast are equally excited for this weekend's performances.
"The actors have been working really hard, they are on top of their stuff," Backus said. "We're dealing with people from all different backgrounds and it's been really interesting getting to know everyone and see how they play with one another."
Backus hopes those who watch this performance can soak in its message, look at Oscar Wilde a little differently and perhaps pick up one of his stories.
"Gross Indecency: The Three Trials of Oscar Wilde" will be performed Friday, Feb. 11 and Saturday, Feb. 12 at 7:30 p.m. in the Hewitt Union Ballroom.