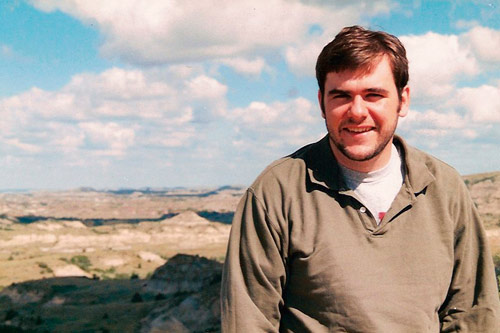 Shannon Pritting, a Reference and Special Instruction librarian at Oswego State's Penfield Library, spoke to the Living Writers Series class on Dec. 1 about how technology is having an impact on the world of creative writing.
Pritting, who graduated from Oswego State with an English degree, has many responsibilities apart from his job at Penfield Library. He has established virtual reference programs, and works as a liaison with local high schools and BOCES in English and Psychology programs. But the purpose of his lecture was to enlighten young writers on new technologies that will change the medium.
"If writing what you know is how you become a good writer, then technology will help you know more," Pritting said. "It can help you broaden your knowledge."
E-readers, such as Amazon.com's Kindle or the Nook from Barnes and Noble, have changed how people read and receive books. Pritting asked the audience what they wanted from books. Members responded that books in their physical form created connections, both personal and with communities of other readers. He said new technologies weren't going to make receiving literary material "less participatory," but they would change it and create communities elsewhere, such as online.
Pritting went on to discuss other opportunities new technology would bring to creative writing. He said that it would increase collaborative authorship literary works, and that writing would be done within a group as opposed to one person alone.
"What technology brings us is the ability to collaborate very easily with each other, to work on things…we don't always have to be together to create multiple versions of things," Pritting said.
Pritting then brought up the concept of a "convergence culture," where one story or idea would be spread across multiple forms of media at once. He said that people would create a work that will go across media right from the beginning. He used Harry Potter as an example of a book that spread to movies, video games, a theme park and forms of merchandise. He said that convergence culture could bridge the gap between old and new forms of media. Books can be read traditionally, with E-readers, and audiobooks, and these different "containers" of writing can converge to create something new.
Pritting ended the discussion by going back to the community through reading topic. He said that connecting through online communities as opposed to traditional ones dealing with reading or anything else, could be beneficial.
"These online communities go into something really interesting and really important…you're not completely undoing with community, you're just interacting differently," Pritting said.