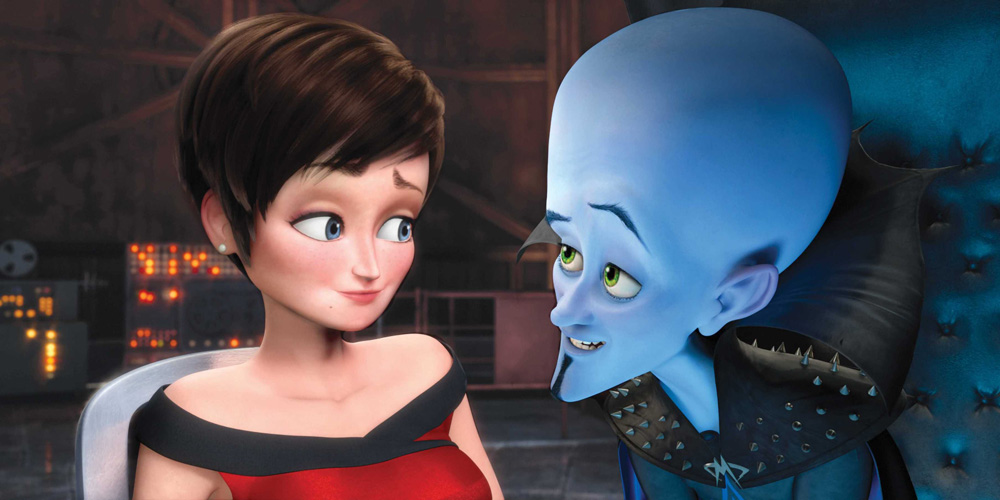 The animated action-packed superhero comedy, "Megamind," directed by Tom McGrath ("Madagascar") came to life on the big screen in 3-D and 2-D on Nov. 5.
The story begins with Megamind, a villainous blue alien, voiced by Will Ferrell ("The Other Guys") narrating the story. The first scene of the film shows Megamind falling to his apparent death. The story then flashes back to the beginning of his life and the rest of the movie leads up to the opening scene. Megamind was sent to Earth by his parents, at the same time another super baby was sent to the planet. Each were raised by separate social classes; Megamind was raised by prisoners, and Metro Man, voiced by Brad Pitt ("Inglourious Basterds") was raised by a rich couple. They became rivals in grade school and continued their grudge throughout their adult lives.
Megamind snatches the smart, sassy and unfazed reporter Roxanne Ritchie,voiced by Tina Fey (TV's "30 Rock"). Metro Man then dashes away to rescue Roxanne from Megamind's observational tower and is trapped by Megamind and his side-kick Minion, voiced by David Cross ("Alvin and the Chipmunks: The Squeakquel").
After capturing Metro Man, Megamind finds he has no purpose in life: He is a villain without the hero and he misses the fight. A new plan comes to mind that he will make and train his own hero using the DNA of Metro Man. Accidentally, the power ends up inside Roxanne's geeky camera man, Hal, voiced by Jonah Hill ("Get Him to the Greek"). Hal, now known as Tighten, becomes the true villain. Megamind, Roxanne and Minion team up to destroy the new villain.
McGrath did an excellent job directing this movie. Animation can be more difficult to work with than live action, but McGrath made it work, just like he made it work with both animated Madagascar movies.
The soundtrack to this movie was also pretty impressive. The songs ranged from Ozzy Osbourne's "Crazy Train" to AC/DC's "Highway to Hell" with a few other artists. Each song fit perfectly with the scene it was set up for.
The characters themselves were fresh and clean-cut in their appearances and looked as if they were influenced by the appearances of the actors who voiced them. Between their voices and their looks, personality was instantly created, making the characters more life-like. Ferrell's character brings Megamind to life by being himself. He's quirky, fun and even awkward at times. Megamind has the same awkward quirkiness as Ferrell, but portrayed as a villain. Fey also brings her own bold and sassy personality and puts it into her character. Hill's character looks and acts exactly like him, portraying his own nerdy awkwardness. These actors put their hearts and souls into creating the lives of these characters. The 3-D animation for this movie was impressive and is worth paying the extra few dollars to see it in this format. It's a new spin on the classic "good versus evil" story. The movie will not only have the audience question what the true meaning of "good and evil" is, but it will also have them rolling on the floor laughing, and enjoying the thrills in this action-packed animated adventure.