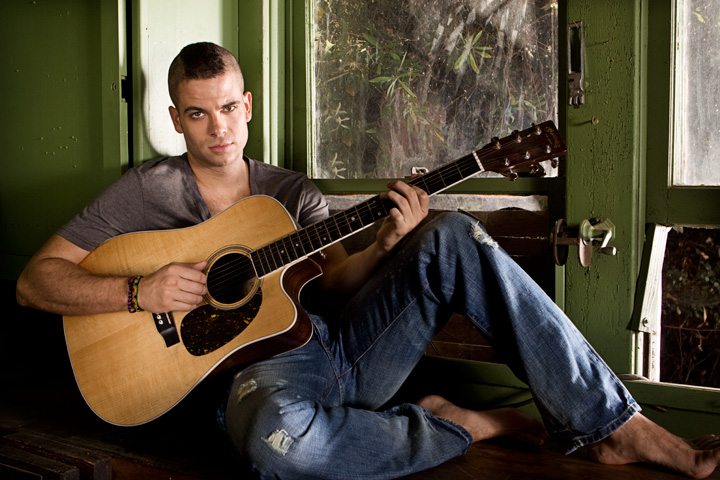 "Glee's" Mark Salling released his second solo album, "Pipe Dreams," on Oct. 25.
The album opens with "Migration," a track that sounds like something Jack Johnson would sing and is infused through a melodious opening guitar solo. With lyrics like, "just hang out and be cool" and "meet me in the streets/and give you a high five," it describes a yearning for the future but the desire to not be there yet. "Migration" begins the full-circle lyrical journey of the album, but does not suffice as an attention grasping and powerful song.
In the five songs following "Migration," Salling captures a theme of relative loneliness in his lyrics, accompanied by guitar solos. His guitar skills are undeniable, but songs like "Higher Power," "The Descent (Confessions of a Ghost)" and "Musical Soulmate," conform to the pattern of a mid-song guitar solo, followed directly by the chorus repeating. This pattern is obvious throughout a majority of the album and while it makes for decent music, it follows a generic, alternative-pop style, lacking raw creativity and originality.
These first six songs are all about loneliness and craft a narrative story throughout the album. Each of these songs inevitably causes lack-luster music toward the end of the first half of the album.
"Musical Soulmate" is the stand-out song both lyrically and instrumentally. The track captures the essence of love and how it can change a person's whole life. It takes the loneliness of the previous songs and morphs it into a theme of love and how it can sometimes unexpectedly come into your life. With lines like: "A million ears had heard you/but none had listened quite like mine" and "there's no way in hell/that they will ever feel you like I do," the song is reminiscent of the romantic Kiss song, "Beth" (which Salling performed on Season One of "Glee").
Throughout "Pipe Dreams," Salling's lyrical and instrumental bites echo the musical styles of other highly successful musicians in popular culture. The second song on the album, "Lone Ranger," has the same quality of lyrical narration and is reminiscentof a Rush song, containing lyrics like, "this life is the gift that we make/this love is a risk that we take/death is just the final form of conformity." "Illusions," the song between the theme of loneliness and theme of love on the album, takes on a psychedelic rock 'n' roll, blues sound, similar to that of Jimi Hendrix. "Willing and Wonderful" follows the same lyrical suit as a typical Jason Mraz song would. The wordplay is sophisticated and intricate, yet playful. The track contains a bit of inter-musicality, making references to the Oasis song, "Champagne Supernova." Lastly, the song "Doppelganger" follows a very laidback, alternative vibe accompanied by the soft spoken rapping of Salling, similar to that of Beck's "Loser," which Salling also preformed on "Glee."
The album closes with the title track of the album, "Pipe Dreams," bringing the album's two themes of loneliness and love together. The song sings of hopes for success and the realization that Salling cannot accomplish everything on his own. Lyrics like "as much as I wish I could do it alone/I can't/so that's why I'm coming home," bring the album full-circle and closes with a soft, peaceful and rather hauntingly beautiful song.
While Salling breaks from his role as Noah Puckerman on "Glee" with an album that illustrates his style of music outside of the television show, he fails to demonstrate the diversity, functionalism or range of his musical talent. While "Pipe Dreams" is loaded to the brim with potential, which could be unleashed in a following album, it lacks the ability to capture an audience and proves to listeners that Mark Salling is capable of having a successful music career outside of "Glee."