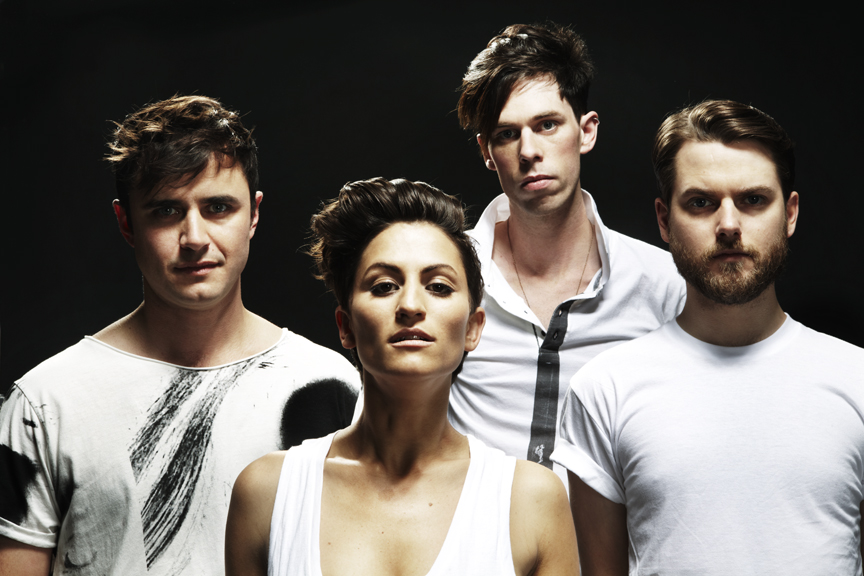 Upon hearing both Dan Black and Dragonette were headed to Buffalo's Big Orbit Soundlab and the cover for getting in was a mere $12, I had to rearrange my schedule for the 8th, 9th and 10th of August to make room for the trip to majestic Buffalo, N.Y. to take in what I was sure would be one of the best shows I've seen this year. Apart from finding the Soundlab, the whole trip went flawlessly.
Big Orbit's Soundlab is a small, intimate venue that now ranks among my favorites to attend. The show was an exercise in minimalism, as no band exceeded three members. The opening act, Catamaran, had a multitasking singer, keyboardist, guitarist (whose hardware was impressive: a mini moog and a microkorg) and drummer. Black had a fancy sampler, a guitarist and a bassist. Black's songs had a nice raw edge to them live, particularly on the song they ended with, "Yours," which started with a sample of the catchy guitar hook and then burst into a live rendition of the hook. Despite a couple stutters, like the guitar and accidentally starting "Symphonies" again, to which Black slyly exclaimed "Ask for your money back!" All the tracks sounded just like the record and even better because of the amount of energy launched into the music. They also played a cover ofa Missy Elliott song: "Pass That." If anything, Black's set was too short, which, in my opinion, is the best kind of criticism a live concert can receive.
Dragonette featured singer Martina Sorbara, bassist/keyboardist Dan Kurtz and drummer Joel Stouffer, as they sang signature songs like "I Get Around," "Fixin to Thrill," "Pick up the Phone" and "Big Sunglasses." Toward the end of the show, the band gushed they were sad this would be their second and last show playing with Black. Dragonette also apologized for never having been to Buffalo, despite being from Toronto. Kurtz showed off some impressive chops and Stouffer drummer never missed a beat. The band encored with a true-to-the-record version of "We Rule the World." The band oozed chemistry as Sorbara and Kurtz bantered back and forth in between songs.
All in all, the show was a triumph for technology in the realm of modern music. Granted, just a guy with a laptop can be entertaining, but these were three bands that played all out with minimal staffing and they lost nothing. If anything, the energy was intensified because the bands were much tighter as a result.