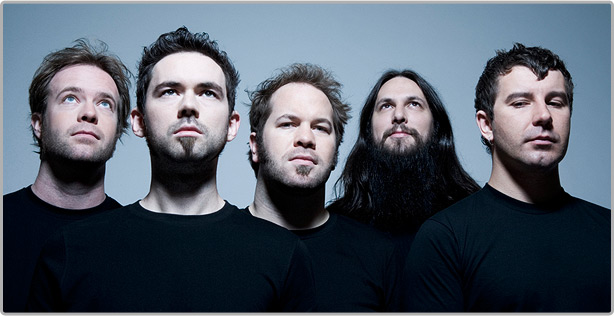 Canadian rock band Finger Eleven released their fifth album, "Life Turns Electric," on October 5.
The band is recognized most for their hard-core and fast-paced rock music, including the popular and sultry single "Paralyzer" from their previous album.
"Life Turns Electric" further shows the band's skills at creating energetic and strong rock music while also maintaining a different message that holds true to life within every song.
Each track begins with a unique rhythm of the electric guitar, its quick pace drawing in listeners from beginning to end. There are almost no slow songs, but no two tracks sound the same.
The album kicks off with "Any Moment Now," which provides listeners with an instant adrenaline rush. The chords of the electric guitar and the clash of the drums range from high to low, immediately revealing the album's tone: dark and vivacious.
Despite the grunge-rock sound of the album, which may be reminiscent to songs of the video game series "Guitar Hero;" the unique lyrics within each track are relatable to all listeners. "Whatever Doesn't Kill Me" tells of the inner struggle to overcome the harsh obstacles in life, while "The Pieces Fit" describes the "pieces" that form our identity, which unfold through rough experiences.
However, the Canadian rockers do not only sing of the dark struggles lingering within each of us. The upbeat "Stone Soul" proves that even in the dark depths of rock 'n' roll, there is a sense of romance as it tells of how lovers bring out the hidden traits in one another.
The last track, "Love's What You Left Me With," strings together a more somber musical tale about what happens when a relationship falls apart. However, this ends the album on a somewhat depressing note, possibly leaving listeners with a bitterness afterward.
Vocal performances by lead singer Scott Anderson are strong throughout the album, but especially so in the track "Living in a Dream." Do not expect heavy metal screaming however; Anderson belts out tunes with heart and soul, further revealing the dark attitude and impeccable soul of their music altogether.
Finger Eleven's latest album certainly lives up to its title. It is clear these rockers are dedicated to providing music with depth in a world over-dominated by fluffy pop tunes and imitation rock stars. With its rebellious tone, soulful rock and powerful, true lyrics, "Life Turns Electric" is pure energy and therapy in a CD, and is worth purchasing.