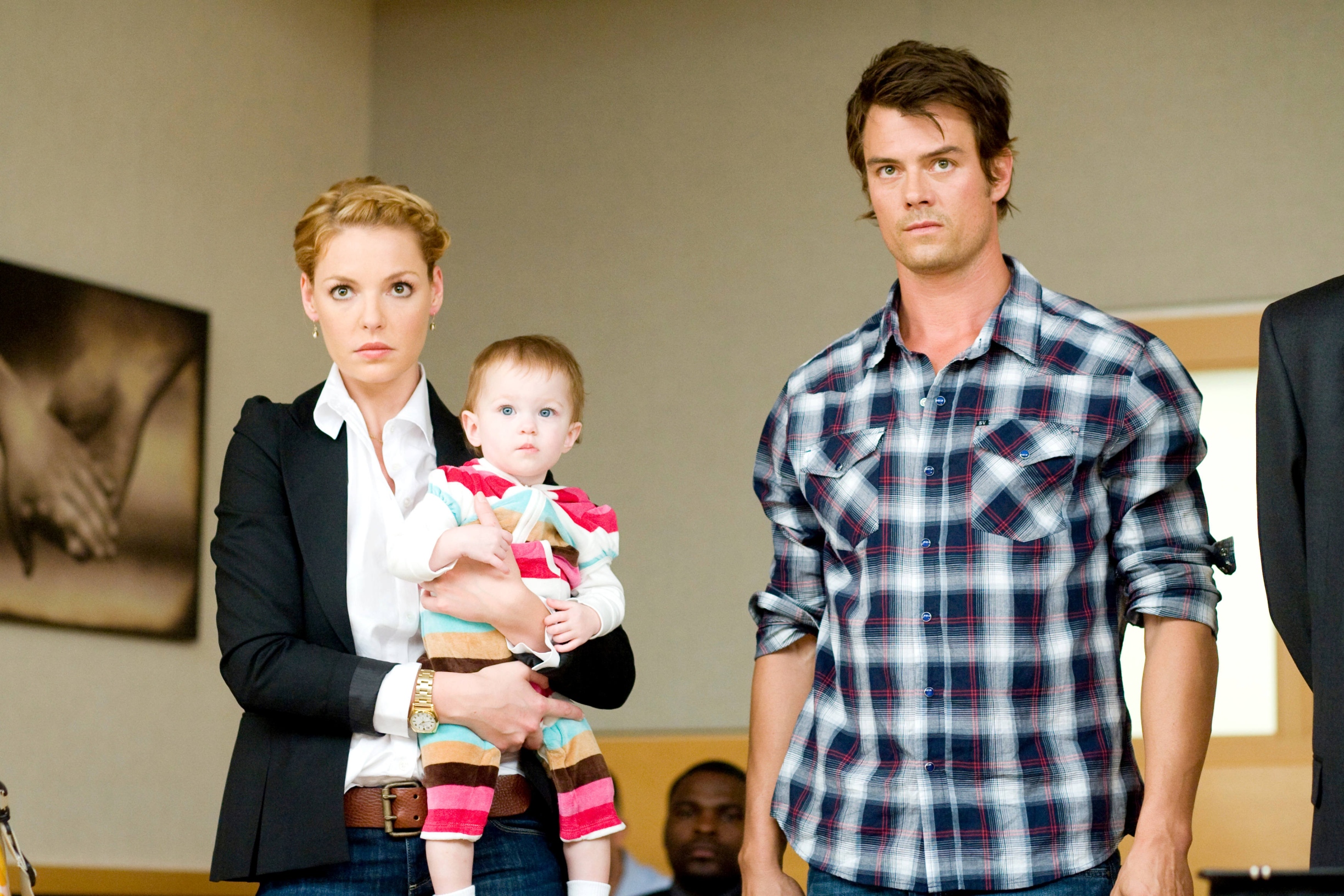 It's that time of year again. The time when we are bombarded with movie premieres in what I like to call the Fall Movie Marathon. Lets face it, the movies that are presented to us either do really well by snagging an Oscar nod or really horrible and do not get mentioned again. "Life As We Know It" probably won't receive an Oscar, but it won't get thrown away either. Directed by Greg Berlanti (TV's "No Ordinary Family," "Brothers & Sisters"), "Life As We Know It" is a heartwarming comedy about two single adults, Holly Berenson (Katherine Heigl, "The Ugly Truth") and Eric Messer (Josh Duhamel, "Transformers"), who became guardians of an orphaned one year old, Sophie, when their best friends died in a horrible car accident.
These two unlikely characters hated each other since the day they met on a blind date set by Sophie's parents, Peter (Hayer MacArthur, "The Game Plan") and Alison Novack (Christina Hendricks, "Mad Men"), and matters only get more rocky when they moved in to the deceased's house to take care of Sophie. The rollercoaster ride ranging from nuclear diaper changes to their individual professional lives is enjoyable. The chemistry between Heigl and Duhamel is undeniable and enhances all of their arguments into something you can't help but laugh at.
Heigl shines in her character as a successful baker unlucky with love. Although her character is slightly similar to her work in "The Ugly Truth," she still manages to engage the audience with her independent attitude and natural maternal skills. Duhamel proves that he is more than just eye candy as he shows what a forced parenthood feels like. As Messer and Holly go through the process of taking care of an infant, it is hard not to wonder how much harder it must be for teenagers that have no career to rely on. It is obvious that parenting is hard and unpredictable, but it is also very funny.
"Life As We Know It" is definitely the perfect date movie. You will laugh and shed a tear along the way and when you get to go home, you will appreciate your parents even more.