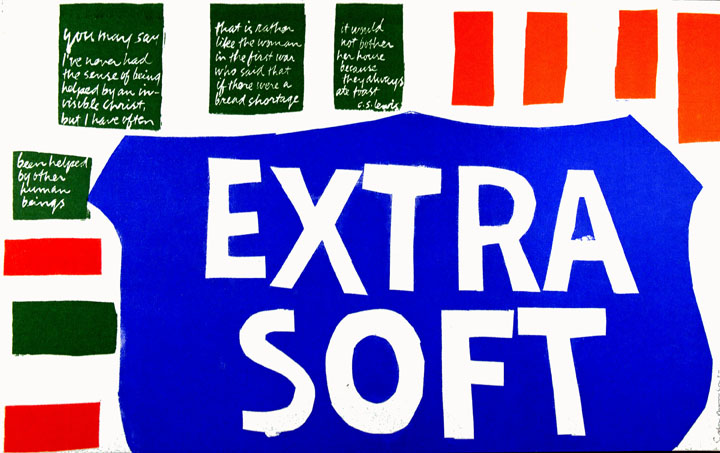 "The Joyous Revolution" and "One by One" are the two art galleries currently featured in the Tyler Hall Art Gallery. Both collections represent unique views, whether it is through the use of natural materials, or by representing symbolism towards societal issues of their time.
"One and One" is a collection of work by Yvonne Buchanan and Dorene Quinn. These two women use different mediums in their pieces; But they have a common theme in the importance of nature.
"My connection with nature was through the window." said Yvonne Buchanan, who was born in New York. Her work, which is primarily focused on how humans see the world, video and sound that was then edited into different video compositions.
Quinn's work was made from natural debris in a collage-like form. She said that she aspires to "present the fragility of nature, and our ambivalent relationship with it." Her work, included a curtain made of bark and a giant canvas made up of different leaves, which was similar to that of a forest floor. Growing up in Oregon, Quinn's work reflects her desire to bring nature into perspective.
The other exhibit, "The Joyous Revolution," was created by Corita Kent (1918-1986), and uses a narrative, which was composed of different typography on silk screens to incorporate symbolism. These pieces and their impeccable layout were defiantly ahead of her time. Corita delivered a message within her artwork, that expressed her concern for the social turmoil in the 1960's and each piece forces the viewer to think and interpret what they see beneath the surface. The pieces utilize bright colors and text, which has a fresh, graphic design element, and demands attention from the viewer.
With "One and One" and "The Joyous Revolution," attendants of these exhibits should expect admirably constructed, intellectual and effortless creations. The exhibits run every Tuesday through Saturday until Oct. 16.