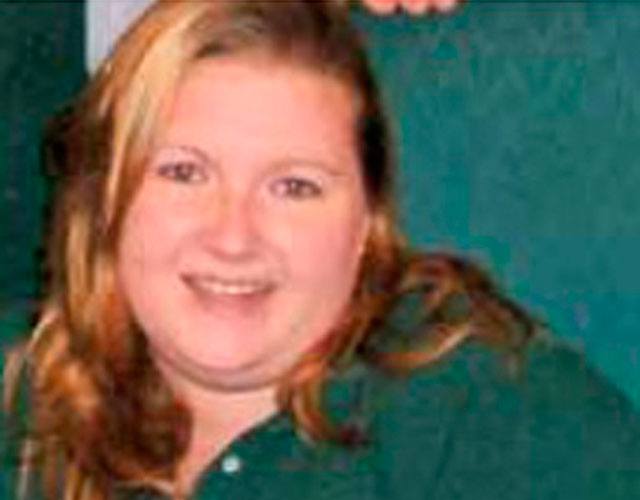 Plenty of people dream of making it in Hollywood, but few have what it takes. Maggie Dolly, however, has been working on reality television shows in "Dollywood" as she likes to call it, for several years.
Dolly, a 2007 graduate of Oswego State, returned for a four day visit of classroom talks and a presentation called "The Reality of Reality T.V."
Dolly put her B.A. in broadcasting to use as an associate producer on "The Colony," a reality television show that simulates life in downtown Los Angeles after a global catastrophe.
She spoke to students about how she worked her way up in the television industry.
"I was very fortunate and lucky enough to have family out there," Dolly said.
A big influence in her decision to move to California came when she visited with Oswego's "Hollywood POV" program the summer before her senior year.
The Gouvernuer, NY native loaded her car after graduation and made the 2,700 mile trip to Los Angeles. Dolly saved money beforehand for the trip and left home with just $2,000.
She started sending resumes and landed a job with Original Productions, which produces shows such as "Ax Men," "Deadliest Catch," "Pitchmen" and "America's Toughest Jobs."
Dolly started as a "logger," logging raw footage for "Ax Men" and then moved on to "Deadliest Catch" and "America's Toughest Jobs." She got the chance to move up when there was an opening for an associate producer on the new show, The Colony. Working on The Colony was a tremendous learning experience for Dolly.
"It amazes me how much you can see a person's ideals change in two months," Dolly said.
Dolly has the responsibility of monitoring the show during taping and live logging cameras for The Colony. Dolly also works with the knowledge that she has very little job security.
"They could keep me on longer or they could let me go tomorrow," Dolly said.
Her best advice was to develop networking skills.
"That's absolutely vital," Dolly said. "Networking is absolutely 100 percent the reason I've gotten all of the jobs I've had."
Dolly isn't resting on her laurels. She wants to be a supervising producer in five years and in 10 years would like to own a production company.
Dolly said that despite all of the challenges, one thing makes it all worth it at the end of the day: seeing her name in the credits as an associate producer.
She is now working on the second season of The Colony, which is shooting in Louisiana for two months. The Colony is scheduled to air the beginning of August on Tuesdays at 9 p.m.