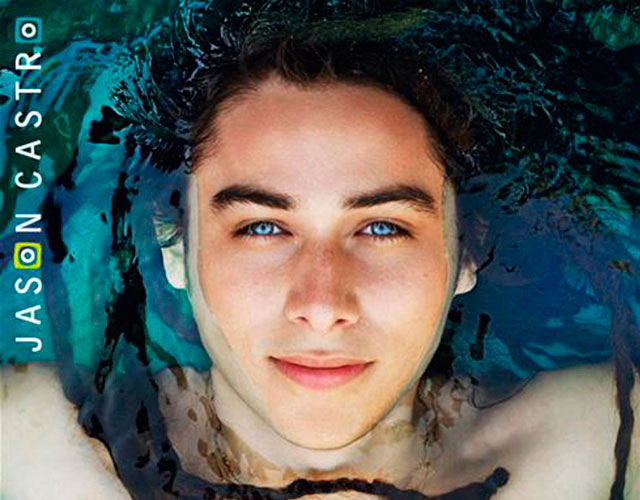 Jason Castro, a past competitor on "American Idol," released his debut, self-titled album on April 13, 2010. Some may remember him as the singer with dreadlocks that took fourth place on "American Idol" in the seventh season, competing right alongside David Cook and David Archuleta.
Every week he would astound the audience with his folk-like sound and amazing guitar playing. He was also very popular with the girls because of his boyish good looks. Finally, after two years of flying under the radar, he has emerged with what seems like a potentially chart-topping album.
Castro auditioned for "Idol" in Dallas and was the first competitor to play an instrument onstage. He is most famous for his rendition of Jeff Buckley's "Hallelujah" and Israel Kamakawiwo'ole's version of "Over the Rainbow." He was also the first contestant to play the ukulele on the show.
Even though he was kept from taking first place on American Idol, Castro's success does not seem to be a concern. His first single has already gained the 94th spot on the Pop 100 and it has also reached the 113th spot on the Billboard Top 200.
It's no wonder Castro has reappeared on the music scene. His album will impress many. His feel-good lyrics and upbeat melodies seem to have the power of lifting spirits to all who listen. When it comes to the song, "Let's Just Fall in Love Again," girls can easily fall in love with his husky yet young-sounding voice. It helps that almost every song has an acoustic guitar, giving it that folk-sounding charm.
His songs are very positive. All of his lyrics show optimism, and most of them describe successful relationships. He spends most of the album pouring his love to some special girl in his life, constantly showing appreciation and adoration. In other words, if a girl is feeling somewhat unappreciated and unloved, let Castro tell them how wonderful they are.
It is obvious that his album is geared more towards the female spectrum. However, it allows room for guys to enjoy Castro's musical talent as well. It sounds extremely inspirational and all-around cheerful. By the looks of it, Castro's album could possibly become the album to own this summer. And don't worry, his trademark dreadlocks are still intact.