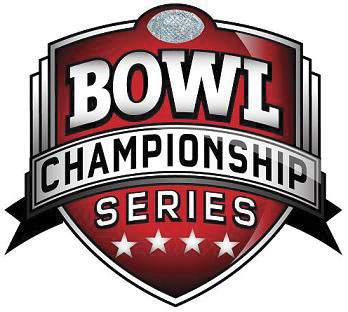 Winter's end brings college football spring session and with the road to the national championship starting with inter-squad games around the country, it brings a familiar argument to the table. Should there be a big time college football playoff system?
The answer is more simple than complex. When you look at the product as a whole, there is simply no need for a playoff system in big time college football. Look back to the days when Nixon was crowning the national champion. The guy probably couldn't even tell you the head coach of Texas (Darrell K. Royal) in 1969.
Since the BCS, or Bowl Championship Series, began crowning the national champion in 1998, there have been arguments against it. But in the 12-year existence of the BCS only twice have the computers had a glitch, once in 2001 and the other in 2003 when Nebraska and Oklahoma both played for the national championship without winning their respective conferences. The bottom line is we need to tune up what we have instead of overhauling a perfectly good system.
A playoff system is wanted for all the wrong reasons. People think that a college football playoff system will bring the excitement that the NCAA Basketball Tournament brings year in and year out. That is just not the case. Football is a whole different animal than basketball. There is no chance of a Cinderella story past the first round. Don't tell me Boise State is a Cinderella either; they are more of a heavyweight in a lightweight conference. The people out there thinking that someone like Troy is going to win the Sun Belt and then go on to make a Butler-type run in four games against the likes of USC, Ohio State, Florida, Alabama or Texas are simply on another planet.
"I like the bowl system," Oregon State coach Mike Riley told the Orlando Sentinel. "I like the opportunity for a lot of teams to have a successful season and to get a chance to go to a bowl game. We don't need to limit that to whatever the playoff deal is. I've been involved in small college playoff systems. It was fun, it was great but it wasn't perfect. The system we have now is as close as we can get to a national championship."
A playoff system in college football would be as boring as field hockey. These kids already play 12 to 14 games a year, and a lot of them have plans to enter the draft. More games guarantees one thing: more injuries. It's simply not worth it for the players or the fans.
College football's regular season is by far the most meaningful from week to week than any other sport, and yes, that includes the NFL's boring regular season. Just think about it for a second. If you lose in college football at any point your championship hopes diminish almost entirely. In 12 BCS title games, eight times the National Champion was crowned along with an undefeated season. Three times they had one loss and once, LSU, in 2007, had two losses. The system is as bulletproof as we're going to get folks, so sit back and enjoy as the computer crowns another national champion.