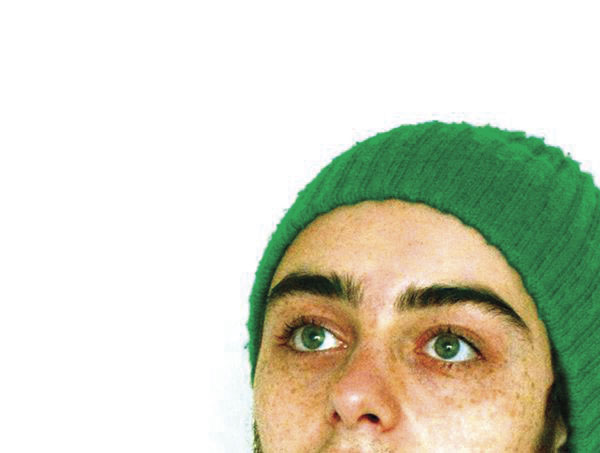 Here's an interview with artist Miles George, aka Cu-Cu, a student here at Oswego State. George is a pretty cool guy. When not attending classes, he is centered around the Rochester area. I talked with him about his origins in music and what he's planning for the future.
Q: How did you end up making music?
A: When I was a kid, probably about five or six years old, I had this analog tape recorder. I would go into my parents' bedroom and record myself singing songs made up off the top of my head. Years later, I became much more serious about being a songwriter by writing lyrics down on paper. I felt that it was the only plausible way to express my thoughts at the time. I guess it still is.
Q: Who are some of your older influences, and newer influences?
A: Like with many, The Beatles were one of my very first influences. After my first few listens of The White Album, I began to understand the concept of music as an art form. Later on, bands such as Barenaked Ladies and They Might Be Giants taught me how music can be both quirky and serious simultaneously.
As my tastes broadened, I began listening to bands and artists such as Beck, Wilco, R.E.M., The Flaming Lips, Elvis Costello, Talking Heads, Tom Waits and many others. Most recently, it's been a lot of Pixies and Arcade Fire.
Q: How did you come up with the name "Cu-Cu" for your music? Does it have anything to do with bird calls or the state of your mental health?
A: My mental health is fine, thank you for asking. Cu-Cu was a name that I came up with when I was maybe eight years old. I didn't exactly know how to spell the word 'cuckoo' at the time, so I just butchered it and went with "Cu-Cu." I still don't know its significance to this day; I guess it just stuck. If my music title remained as Miles George, people would be expecting a prepubescent teenager with an acoustic guitar singing sappy love songs. I believe I'm a little more than that.
Q: When you write a song, do you think of the structure musically first or do you write the lyrics first and then build the music around it?
A: It really depends, as many artists would agree. When I first started writing music, I always wrote the melody first and improvised the lyrics while recording the songs. But within the past few years, I've been really focusing on my lyrics and spending time with them. As abstract as they can be sometimes, there are still hidden meanings behind a lot of them.
Q: Are there any overarching themes that you find yourself returning to over and over in the process of recording your albums?
A: I mostly write my songs about people… all sorts of people. Businessmen abandoned in a haze, grumpy old men with dying lawns, prison guards, preachers, butchers, cheerleaders. Whatever inspiration comes to me at the time. I write personal songs as well, but I'm usually disguised as other people in my songs. I guess I'm just fascinated with characters.
Q: Who are some of the best bands (or performers) you've had an opportunity to play with?
A: One of my best friends, Kirk Stevens, has played shows with me ever since we were in high school. He is an amazing songwriter who I feel does not receive the attention that he fully deserves.
The music scene in Rochester is one that really goes overlooked sometimes and it's quite a shame. There are so many local musicians out there continuing what they've been doing since they were teenagers. I think that's pretty amazing.
Q: What's on the horizon for Cu-Cu?
A: I'm working on a collection of new material right now, and I would like to have a new album done by later this year, hopefully. Besides that, I believe I have some shows lined up in the Rochester area this May, so stay tuned!