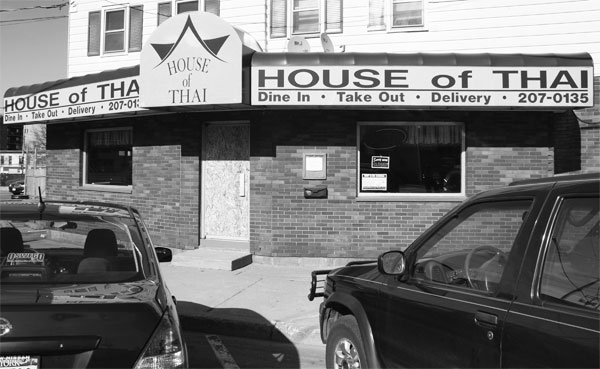 House of Thai, a restaurant located at 111 W. Seneca St., remains closed despite posting a sign that said they would return in late March after a vacation.
According to Oswego Officer Kevin Hancock who investigated a robbery that occurred at the restaurant two weeks ago, a manager he spoke to said that House of Thai was closing because the owners did not pay rent. He was also told by restaurant employees that the owners had gone to Florida.
"Some of the employees were wondering if they had a job anymore," Hancock said.
The owners lived above in an apartment above the restaurant, said Larry Miller, owner of Cam's Pizzeria whose business is located down the street from House of Thai.
"[I] haven't seen them since before St. Patrick's day," Miller said.
The restaurant was the site of an attempted robbery on Sunday, April 4 by Terry L. Clark, 51.
The restaurant appeared to be closed at the time of the crime, Captain Tory DeCaire of the Oswego City Police Department said.
The door that was damaged in the attempted robbery remains boarded up and a closed sign hangs in the window.
House of Thai's phone line has been disconnected.
The restaurant's closure has come as a shock to neighboring eateries who saw the restaurant as profitable.
"They always looked busy from what it looked like to us," Miller said.