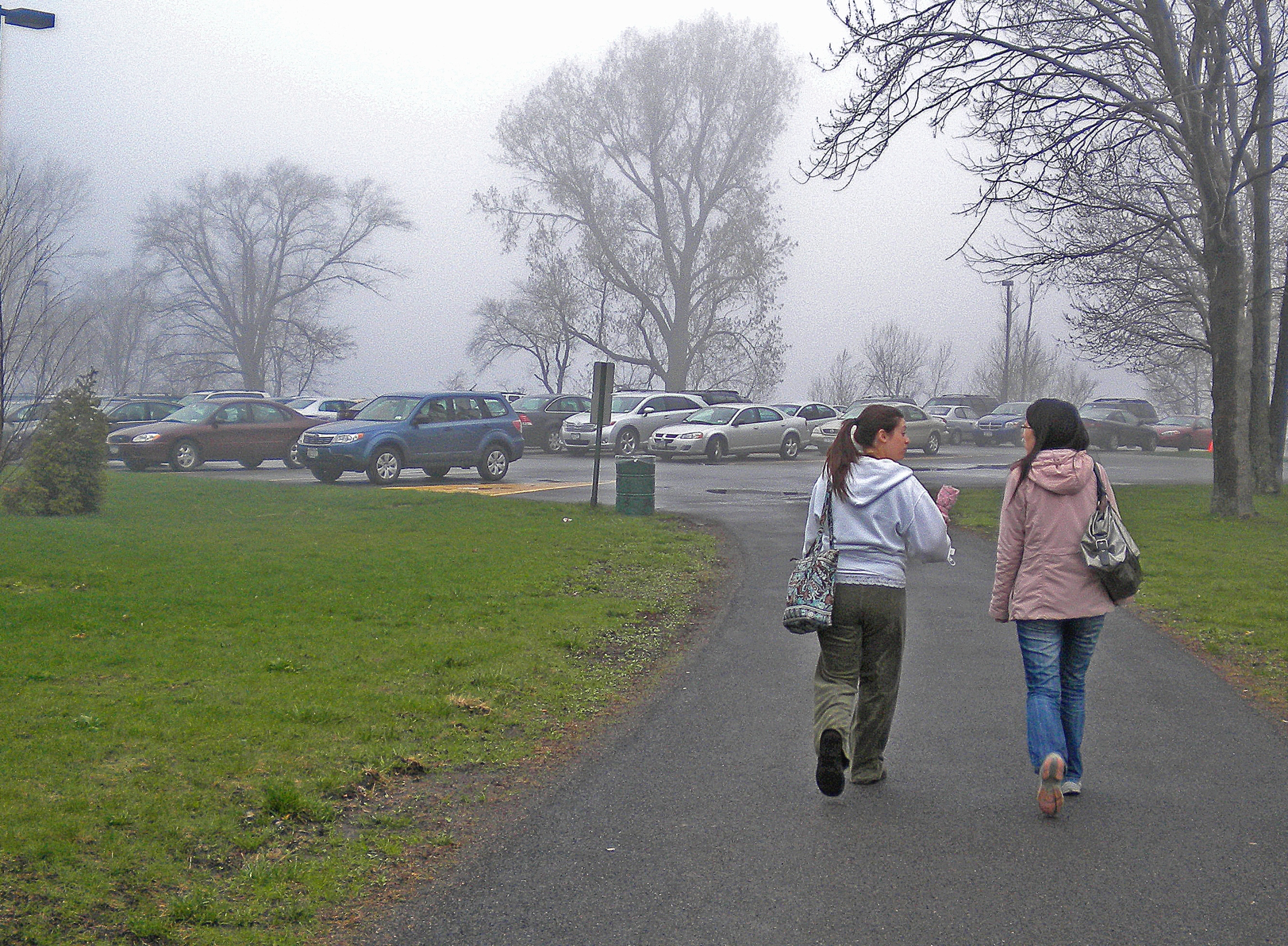 A female Oswego State student was the target of an attempted sexual assault just after midnight Tuesday morning, according to university police.
The victim was at her parked car in the lot number 1 next to the Mary Walker Health Center when a male physically restrained and threatened her before fleeing the scene at the sign of onlookers, Assistant Chief John Rossi said.
The assailant is described as being 5'8" and heavyset with facial hair, short hair similar to a buzz cut and brown eyes. He was wearing dark clothing and was not wearing facial accessories according to a bulletin released by U.P.
Police do not know yet if the assailant is a student. An investigation is underway and U.P has stepped up patrols on campus, Rossi said. The victim did not know the assailant.
"She was offered counseling as we would routinely do in a case like that," Rossi said.
Attempted sexual assault cases are rare on the Oswego State campus, Rossi said, but he warned that students need to be careful when walking around campus alone at night. He added that it is important to let people know where you are and where you are going.
"This type of thing can happen anywhere at anytime to anybody," Rossi said. "It seems to be a random incident." U.P. is asking anyone with information that could help the investigation to contact them at 315-312-5555.