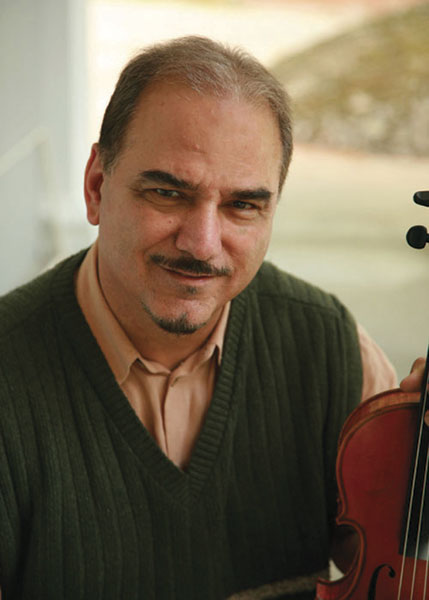 Classical composer George Tsontakis made his way to Oswego State, Wednesday, March 17. The presentation is part of collaboration between Oswego State's Rob Auler and Le Moyne College's Andrew Russo.
Auler and Russo are talented pianists and performed pieces for a tribute to Tsontakis at both schools.
Tsontakis is a world-renowned composer and has won two of composition's most prestigious awards. In 2006, Tsontakis was named the fourth recipient of the Charles Ives Living by the American Academy of Arts and Letters and in 2005 he won the University of Louisville Grawemeyer Award.
In 1995, he was also honored by winning the American Academy's award for lifetime achievements. His works are being used more and more as prominent orchestras and musicians commission his music.
His work as been heard in venues such as Amsterdam's Concertgebouw, Berlin's Philharmonic Hall, London's Queen Elizabeth and Wigmore Halls, and many others.
While keeping busy writing new music, six CD's in the late 1990s were also released representing Tsontakis's work. Stephen Hough's Hyperion recording of the "Ghost Variations" on a CD was nominated for a Grammy for Best Contemporary Classical Composition. It was also the only classical recording cited in TIME magazine's 1998 top ten recordings.
Tsontakis, who now lives in Ulster County, is originally from Queens, N.Y. His collaborations allow smaller colleges to have well-known composers perform at their schools, Auler said.
In addition to composing, Tsontakis has also been a faculty member of the Aspen Music School since 1976. At the Aspen Music Festival, Tsontakis is the Composer-in-Residence. He is also the Composer-in-Residence at Bard College. He is published exclusively by Theodore Presser and his music has been recorded by numerous labels.