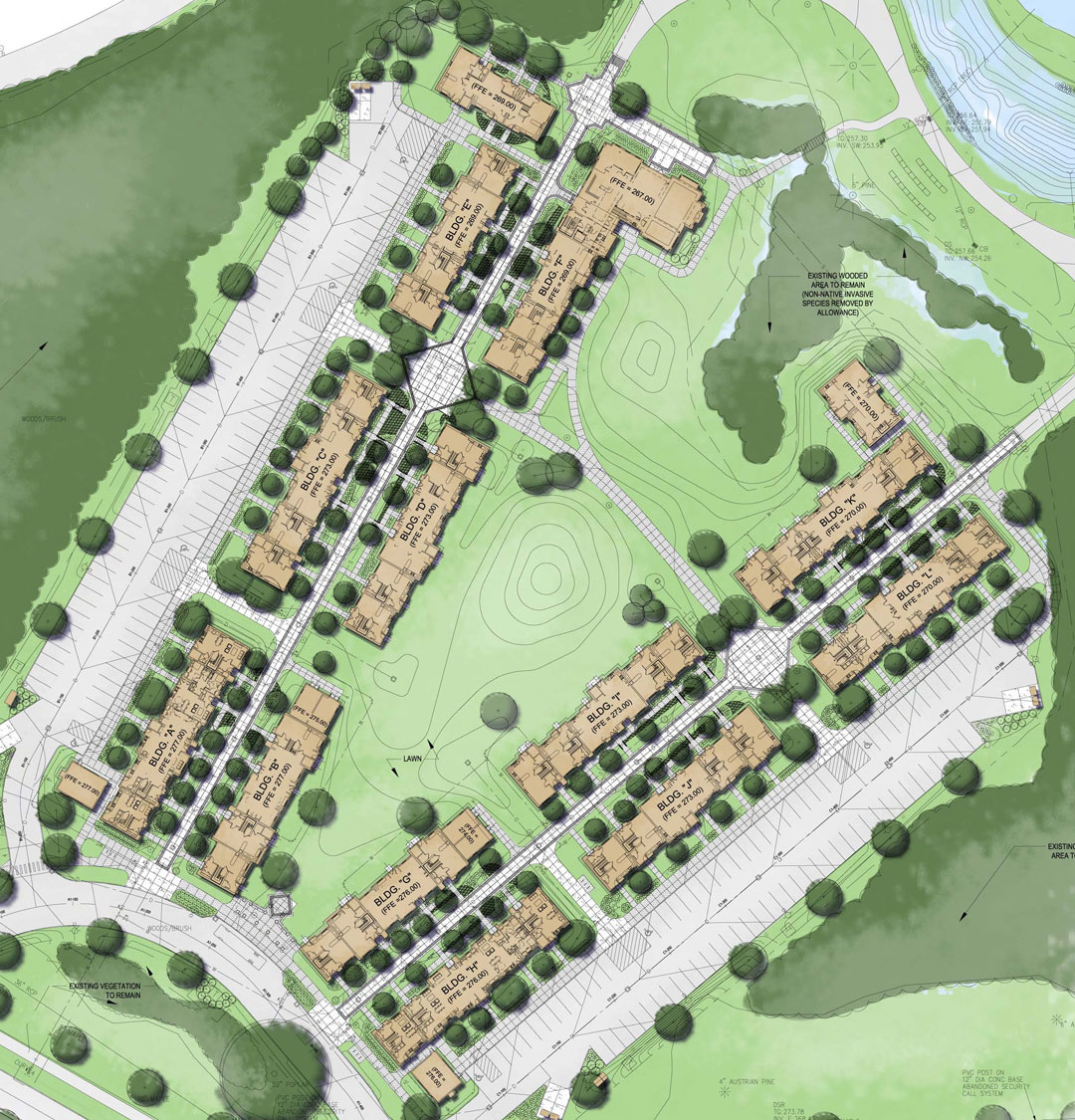 Limited interest in six-person housing in The Village and problems with the lottery system used to place students caused minor problems with the selection process earlier this week.
A technical problem with the software used to generate lottery numbers needed for The Village housing selection slowed the process last Friday and Monday, said Rick Kolenda, director of Residence Life and Housing.
"Being the first time around, there's obviously going to be some computer glitches," he said. "We did work through them and found where the issues were, and they were rectified."
Kolenda said the issue was caused by students not fully matching up with their townhouse groups, which caused a problem in the software that had to be manually fixed. The glitch has since been resolved, but other problems continued to plague The Village.
There were 70 groups of four students trying to get into the 25 townhouses built for four, and only 20 groups of six for 38 houses. The houses for groups of four filled up fast, but many houses for groups of six were still empty. The groups of four that were left were told that they could separate and fill in the remaining beds in the suites for six.
The groups are not being randomly forced apart and placed by the housing department, however. Students have been asked to "come together and fill those houses," said Hamal Strayhorn, community development specialist for The Village. It is all the students' choice, he said, and they are trying to "work together to maneuver into living with people."
The Village holds 350 beds, and 512 students applied for those slots, Kolenda said.
"Originally we thought we were going to have a little bit more," he said. However, because of eligibility problems, many students were locked out of applying.
Some students feel they were also locked out by the problems with the lottery system.
"At first they gave us all the wrong numbers and wrong times," said Shawn Macmillan, a sophomore broadcasting major who applied for The Village. He said the lottery number he received after the glitch was fixed was "so high, I basically had no chance of getting in."
"I was disappointed," he added, "but also kind of glad because the single room rate would have been outrageous."
Lauren Woebse, a junior childhood education major, agrees that the lottery system caused unnecessary problems.
"It could have been handled better," she said. Her group of four suitemates was placed into a six person suite because of a computer problem during registration.
"They're trying to get us a four person suite," she said. "If that doesn't happen, we get to pick two people to add to the suite or they will add two."
Despite the number of students who applied to live in The Village, Residence Life still had trouble filling all of the slots.
"We will try not to open in August with empty beds," Kolenda said. A waiting list will be set up in case some students who were asked to split up decide not to stay in the Village.
If all goes well, every room in the Village should be filled this week, said Strayhorn.
"A lot of the rooms have already filled up this week, and everything should be completed by Monday," he said.
Kolenda said the groups of four have already been placed into the six-person suites, and all that is left to do is apportion the remaining two beds in each apartment.
The reason for the lack of interest in the townhouses for six students, which caused much of the stress, is not clear, Kolenda said.
"Probably, it's easier to find four people to live together instead of six," he said, but Kolenda also cited that this is not an issue in Onondaga, where suites for six students fill up fast.
"At times it's difficult for students to find six people, but it's not difficult to fill up the suites," said Vincent Aponte, assistant hall director in Onondaga. He said that sometimes students with four or five people in their groups apply, but it is easy for Onondaga to fill in the gaps.
"We only have sixes in Onondaga," Kolenda added. Students know ahead of time that they need six people to get through the first round of the housing selection, he said, so it is easier to fill up the suites. He added that The Village housing selection is a new process, and he expects that more students will apply for the townhouses in the future.