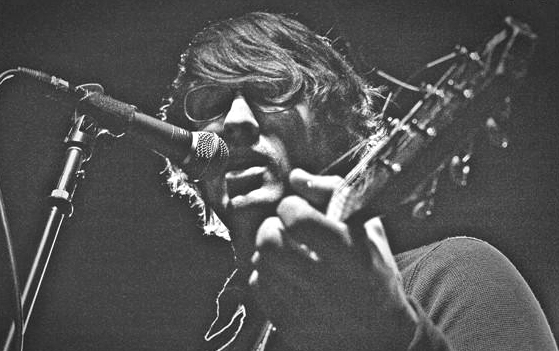 Cast Spells is the side project of Maps & Atlases singer/songwriter Dave Davison. His meticulous and playful songwriting has earned a lot of critical acclaim as well as a coveted spot on iTunes' "What's Hot" list. I spoke with Davison about the inspiration and process for his new EP "Bright Works and Baton." Cast Spells are set to play a show with Good Old War Dec. 7 at the Westcott theatre in Syracuse, N.Y.
Q: First off, why the name Cast Spells? Do you have an affinity for the dark arts?
A: I like the idea of a name being a vague, motivating command. I don't have any knowledge of magic, or any particular interest in it, but I do have interest in the magical quality of doing things and thinking outside of the realm of the critical and logical world. Part of what is so inspiring about the works of great songwriters is their ability to make us see and feel in different ways and this is rarely based in them teaching us about scientific facts or the way that something objectively works.
Q: How exciting was it to be listed under "What's Hot" on the iTunes homepage?
A: It was definitely a pleasant surprise! I didn't know that it was happening beforehand at all and it seemed to have a very positive outcome. I think that a lot of people who may not have heard the EP otherwise stumbled upon it as a result, which is great.
Q: What artists and groups did you look to for inspiration while recording "Bright Works and Baton?"
A: It was actually quite freeing to be able to do absolutely whatever we wanted song-by-song and part-by-part, so it's difficult to nail down the specific influences of the EP. I think that the process became more intuitive and therefore more reflective of a history of influences than specific artists. That being said, Jason Cupp, the producer of Bright Works and Baton and I share a love for some of the same artists which seems to have come out in many ways throughout the EP. I think that rhythmically there are parts that are reminiscent of Talking Heads and Peter Gabriel. As for the overall pace and movement in songs such as "A Badge," I think that there are elements of Bill Callahan, whose work we both love.
Q: You recorded the EP very quickly with producer Jason Cupp, using the first take more often than not. Was there a specific reason for the urgency of the recording?
A: The main reason for this was that it was fun and exciting to keep moving. We didn't have any specific plan and weren't even sure that we were making an album; we were just recording songs because we wanted to and it was exciting to keep going in the time that we had. It was also a process in which capturing the moment was more important than having a perfect-sounding take. A lot of the sounds on the record would be impossible to recreate in a different environment and all of the accidents or surprises become a part of what makes the work special.
Q: Following the release of "Bright Works and Baton," you toured extensively from July through September. Do you ever sleep? Or do you indulge in caffeinated beverages?
A: I do love coffee, but I feel that right now I am doing all right balancing activities and maintaining a decent sleep schedule. Although touring and recording can be time consuming, there is also a lot of down time either on the road or between tours and I often get restless during this time and have to find something productive to do. So keeping busy and taking things one day at a time is working well for me right now.