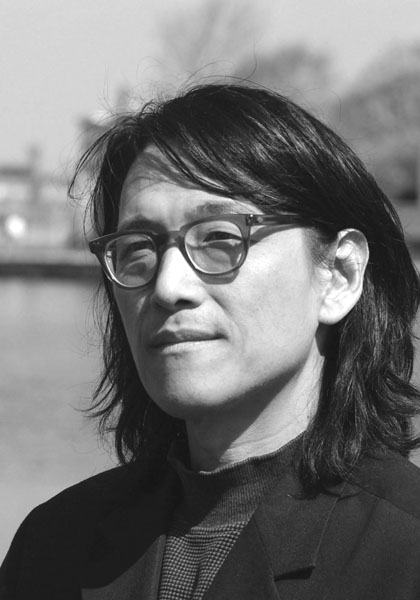 Oswego State will host a special guest next week: distinguished poet Li-Young Lee. Lee was born in Indonesia and is of Chinese ethnicity.
After spending a year as a political prisoner, Lee's father fled the country with his family to escape the anti-Chinese sentiment of the era. The family then spent five years back and forth between nations before finally settling down in the U.S. as political refugees.
Lee's presentations will be part of the "Arts, Identity, and Diaspora" series, hosted by the ARTSwego program. The series is based upon the idea of "Diaspora" or the scattering of people from their homeland, said John Shaffer, project and development associate for ARTSwego.
"We're really looking at people who have moved from one culture to another and how they reflect, in their artwork, that experience," he said.
Shaffer also explained that Lee is one of the few people out there who is actually a full-time poet. He has published four major books of poetry: "Rose" in 1986, "The City in Which I Love You" in 1991, "Books of My Night" in 2001, and his most recent edition "Behind My Eyes" in 2008. Lee's poetry centers around the concepts of home, loss, exile and love.
One of the great things about Lee's poetic ability, according to Blue Flower Arts, is his observations about those quiet moments in life that pass so quickly and often go unnoticed. His words are crafted in such a way that one can almost hear the pauses and emotions that go with the piece.
"A great thing about Lee is that he is infinitely more powerful as a reader of his own work. A lot of poets and writers have perfect words on paper, but are frankly horrible as oral interpreters," Shaffer said.
Monday will be a meet and greet, while on Tuesday, Lee will be having a formal reading of much of his more modern poetry at 7:30 p.m. in the Campus Center Auditorium. The focus will mainly be on his poetry from "Behind My Eyes," but Shaffer is hoping that he will read more of his latest and unpublished works. Then, on Wednesday, Lee will do another presentation during college hour.
"I hope [the students], by hearing or looking through the lens of an accomplished poet will…gain an increased sensitivity to the diverse experiences of the many people with whom we share the world," Shaffer said.