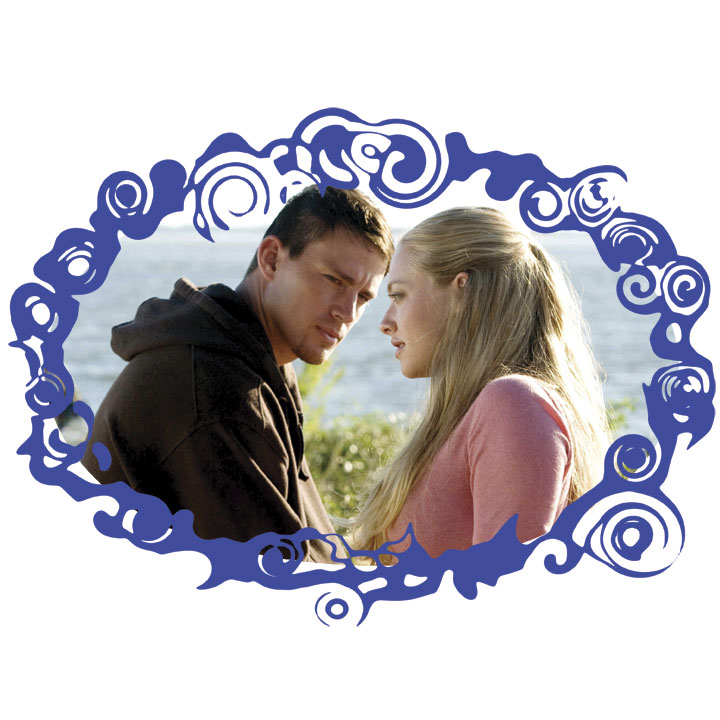 A "Dear John" letter is written to inform a lover that the relationship is over, such is the case for protagonist John Tyree in the film "Dear John." The film is an adaptation of a novel by the same name, written by Nicholas Sparks. Viewers should expect multiple obstacles thrown in between two lovers, but not quite the quality of "The Notebook," Sparks' most acclaimed film of the genre.
Sparks generally recycles the themes of grief and love and will either bore the audience to death or have them reaching for tissues all night. "Dear John" fits in with the former more than the latter and might be better viewed on DVD.
In the spring of 2001, Tyree, played by Channing Tatum ("Step Up") is on temporary leave at his home in North Carolina from his military post in the Special Forces branch of the Army. Savannah Curtis, played by Amanda Seyfried ("Mamma Mia"), is there on spring break helping to rebuild a home. He is tough and independent; she is cheerful and bright. He has a shady past; she is pure of heart. They fall in love.
Predictable as it may be, Director Lasse Hallstrom was able to make the straightforward romance effortless, and Tatum and Seyfried clicked together. Tatum ended up stealing the show in most scenes and proved his acting was at a higher caliber than Seyfried's.
After two weeks of whirlwind love, Tyree returns to Germany with the promise that the two will exchange letters. The letters serve as a reminder that he and Curtis will be reunited in one year's time.
But then the World Trade Center attacks happen and Tyree eventually honors his commitment to the military and re-enlists. The following events are too dramatic, even for Sparks' standards.
There is also a subplot involving Tyree's relationship with his uncommunicative father, played by Richard Jenkins ("Step Brothers"), who spends his days studying coins rather than taking care of his son. Although not intended to be the main storyline, this relationship provides the most emotional scene and is the only one that may bring out the tissues.
The story takes place over a seven-year period filled with obstacles, including Savannah finding a different love. The ending is vastly different from that of the novel, and makes it so unbelievable that viewers could leave with a feeling that the film is unfinished.
The film gives the romantic love story viewers should expect, but don't look for the intense romance that makes one believe in true love; instead go watch "The Notebook" one more time.