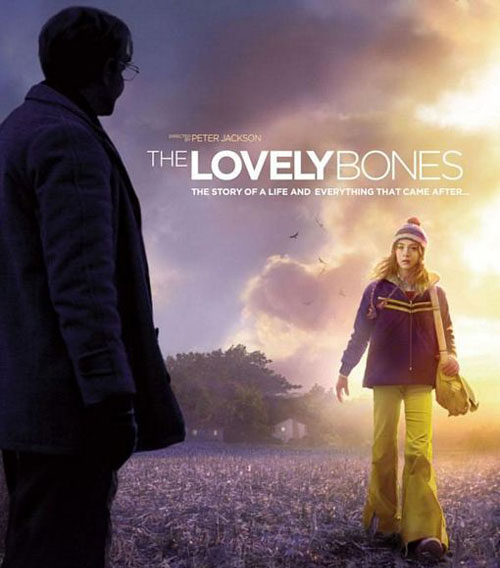 Peter Jackson's newest film, "The Lovely Bones," captivates audiences in a way unlike his previous films ("Lord of the Rings: The Fellowship of the Ring"). He conveys emotion with stunning computer-generated imagery (CGI) and an amazing cast.
"The Lovely Bones," based on the novel written by Alice Sebold, is about 14-year-old Suzie Salmon's murder in 1973 Norristown, Pa. by her neighbor, George Harvey. Following her brutal murder, Suzie's spirit becomes trapped in a place between heaven and earth, watching her father try to solve her murder while her family falls apart.
While extremely well-done, the story is a tear-jerker. Even though it is known that Suzie is murdered in the beginning of the film, one cannot help but feel disappointment as she is lured into an underground cave built by her neighbor to be murdered. From that point, there is a struggle between Suzie and her spirit as she tries to accept death and help her father solve her murder.
The greatest asset to this film is the casting. Saoirse Ronan ("Atonement") as Suzie Salmon was fantastic in portraying a tortured soul trying to help her father. Though young, her maturity seeps into her acting ability.
It takes a lot of talent to play a creepy neighbor who can give children nightmares just by looking at him. In this case, Stanley Tucci ("The Devil Wears Prada") pulled it off perfectly. Playing George Harvey, Tucci managed to create the classic pedophile mixed with a murderous criminal.
Mark Wahlberg ("The Happening") played Suzie's father, Jack Salmon. If anyone could make an entire theater truly feel the pain of losing a daughter, he could. His emotional performance as Jack was the cherry on top of a fantastic cast. His display of perseverance in the search for his daughter is difficult to miss, and he even managed to convey true passion toward the relationship he had with her.
In addition to the main characters, Susan Sarandon ("Enchanted") played the hilarious grandmother supporting the remains of the Salmon family, and Rachel Weisz ("Definitely, Maybe") played Suzie's grief-stricken mother who doesn't seem able to recover.
The CGI work in this film is very detailed when it comes to Peter Jackson's interpretation of limbo. From open fields of bouncing balls to ships crashing out of glass bottles, the audience is captivated by the dream-like world.
"The Lovely Bones," is an all-around fantastic movie, but if one is looking to come out of the theater tear-free, they may not be satisfied.