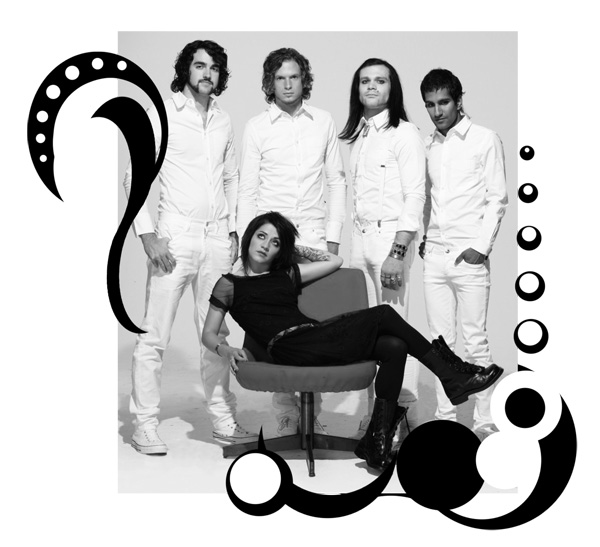 Flyleaf's newest album, "Memento Mori," is the perfect sophomore album. Not only does it bring the original sound from Flyleaf's first album, "Flyleaf" (released in 2005), it introduces a newer and better sound.
Flyleaf, an alternative rock band from Texas, went platinum with their first album. They are known for their singles, "So Sick," "All Around Me" and "Sorrow." The band members include Lacey Mosley (lead vocals), Sameer Bhattacharya (lead guitar and backing vocals), Jared Hartmann (rhythm guitar and backing vocals), Pat Seals (bass and backing vocals) and James Culpepper (drums and percussion).
Flyleaf comes back after a long break with "Memento Mori," released on Nov. 10. The album contains 14 tracks, but if the deluxe version of this album is purchased, listeners are treated to four additional tracks, all of which are just as good as the rest of the album. Also, listeners can use the disc to gain extra behind-the-scenes content.
The first single released from this album, "Again," shows that there are new, more urgent emotions behind this album. Mosley's voice seems to have developed nicely for this album, because she is taking more risk and the listener won't have a difficult noticing that.
"Beautiful Bride," the second single, has a stronger beat, which is perfect for someone who tends to head-bang to rock songs. This track has very strong lyrics, including the phrases, "Beautified diversity/Functioning as one body/Every part encouraged by the other/No one independent of another."
Although "Memento Mori" has better tracks to jam out to – compared to their first album – the majority of the album is made up of ballads. Tracks like, "In The Dark," "Set Apart This Dream," "Treasure" and all four bonus tracks, have a slower tempo and seem to depict a darker atmosphere for the album. Some might find this deep and relaxing, which in some way does sound ideal, but it seems to be too much for one album. Usually for Flyleaf, most songs are more powerful and not as slow.
Besides that small downfall, "Memento Mori" is guaranteed to be just as popular, if not more, than their first album. Mosley is just as great sounding, and now that she knows what she's doing, she and the rest of the band have a better chance at success.