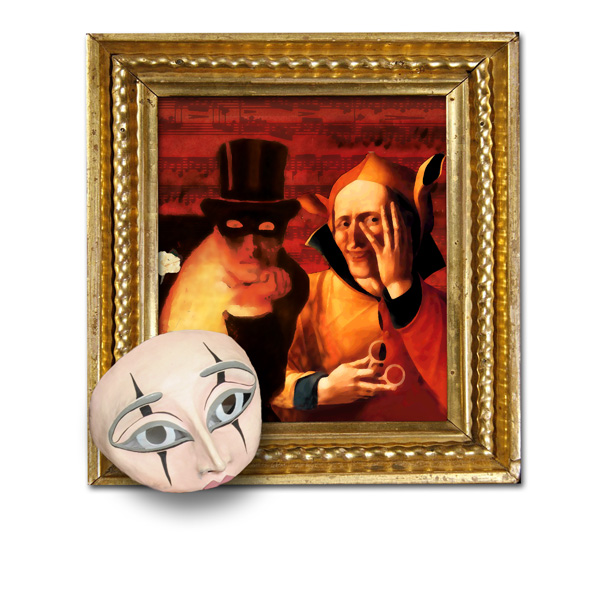 Music and competition weave a captivating story in the encore performance of "An Evening with Alan and Lawrence" when it comes back to Waterman Theatre Nov. 23.
The play highlights the relationship between the vaudeville act consisting of pianist Alan and music historian Lawrence while the duo is putting on their final performance. As the show progresses, the audience learns about Lawrence's deep jealousy for Alan as Lawrence tells the story of unknown composer Ferdinand Hiller. The play features Oswego State professors Mark Cole as Lawrence and Robert Auler as Alan. In addition, Cole wrote the play and is directed by Gerard Moses.
Cole researched various 19th century composers and came across Hiller, who knew everyone in the music world at the time. The research resulted in a "play with characters and situations that could use words and music to tell a story in a novel way" Cole said.
"Alan and Lawrence" was performed last December to an enthusiastic audience "which was most encouraging, especially for a new play," Cole said. Yet after the performance last year, Cole continued to work and revise the piece.
"There are always aspects that one wants to clarify, expand on or tighten, so when we knew we were going to perform it again, I wanted to go back to the drawing board and re-think a few aspects of the show," Cole said.
With this revised script, Cole and Auler performed the show at Studio 24 in Syracuse as well as at a conference on campus last May.
While the show went through some modifications, including changes in dialogue, the heart of the show remains the same.
"The spine of the show, the relationship between these two partners, is still there, as well as the major piano works that Rob performs so brilliantly," Cole explained. "The story about Hiller and his friendship with Mendelssohn is still a sounding board for the relationship between Alan and Lawrence."
"An Evening with Alan and Lawrence" will be on Monday, Nov. 27 at 7:30 p.m. in Waterman Theatre. Tickets are $5 for Oswego State students.