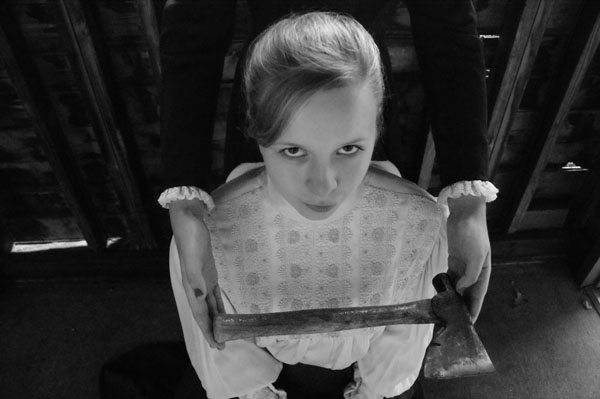 The horrific story of Lizzie Borden will come to life as "Blood Relations" comes to Oswego State. In Aug. 1892, Andrew and Abby Borden were found murdered in their home in Fall River, Mass., with several blows from a hatchet in both of their skulls. The lead suspect of the crime was Andrew's youngest daughter, Lizzie. The trial that followed Lizzie's arrest became sensationalized across the country. Despite the incriminating evidence, Lizzie was acquitted the following year on the basis of no murder weapon or blood present at the scene of the crime.
The play takes place 10 years after the trial as Lizzie recalls the moments leading up to the infamous and questionable murder. She is aided by her friend, the Actress, who herself is uncertain if Lizzie is innocent or not.
"Blood Relations" is the 26th Honors Production through the Oswego State theatre department. This means the production is entirely student directed and designed. This year's director is senior theatre major Keegan Bushey.
The play, written by Canadian playwright Sharon Pollack, will open on Nov. 17 and run until Nov. 21 in the Lab Theatre in Tyler Hall. Performances will start at 8 p.m. There will be a matinee performance as well on Nov. 22 at 2 p.m.