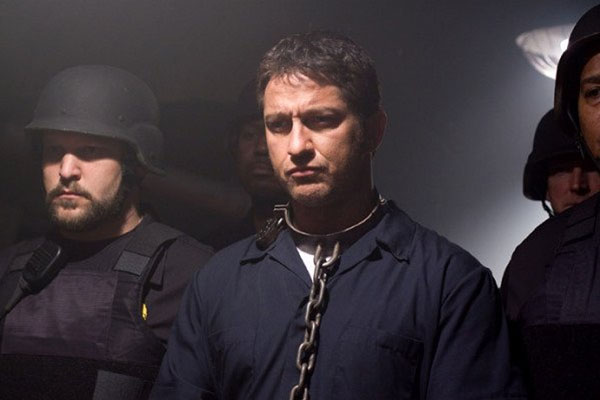 "Law Abiding Citizen" poses the question about whether the U.S. justice system is truly just. In the opening scene, Clyde Shelton (Gerard Butler, "300") is enjoying a simple life with his family when his home is suddenly invaded. His wife and daughter are raped and killed and he is left for dead. Nick Rice (Jamie Foxx, "Ray") is an attorney for the case and makes a deal with one of the murderers in exchange for the other one receiving the death penalty due to more evidence against him, severely reducing his sentence. This greatly upsets Shelton, who feels that both criminals should be reprimanded fully, and leads to the primary focus of retribution. Viewers soon realize that Shelton is no average man and devises highly intricate schemes to kill all involved in the case.
Butler and Foxx stand out because of their interactions in the jail scenes and the way they go back and forth against each other. In addition, Butler plays a good psychotic genius. The supporting roles of Foxx's mentor and assistant in the film, played by Bruce McGill and Leslie Bibb, respectively, add something to Foxx's character but are ultimately extraneous fodder.
Throughout the film, there were some surprise shock moments, such as a plethora of car bombings or an automated cannon killing people at a funeral, but most of it was predictable; when Shelton wanted someone dead, chances are he got his wish. While the ending was still interesting to see in action, it was easy to figure out if viewers were paying even the slightest bit of attention. Overall, "Law Abiding Citizen" has its ups and downs and is a unique idea, but it could have been explored further and made into a more interesting and exciting action film.