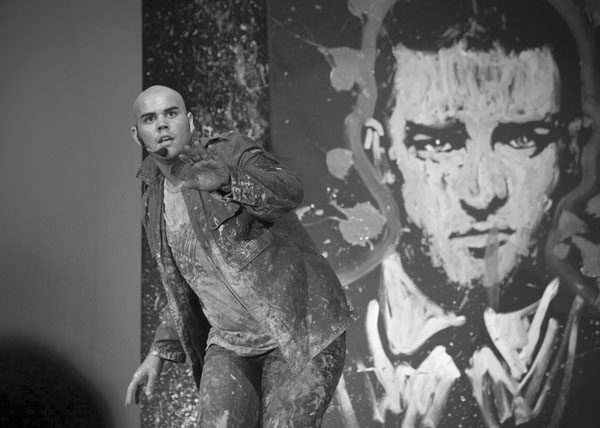 World-renowned artist David Garibaldi is scheduled to appear at the upcoming Farnham Family Services "Rock the Arts" event at the American Foundry in Oswego in November.
Garibaldi is scheduled to perform his live stage show, "Rhythm and Hue," at the art and music benefit, which will be held on Friday, Nov. 6 at 6 p.m. Pre-sale tickets are $25 per person and $35 per person at the door.
Accompanying Garibaldi will be a variety of central New York musicians, including Frostbit Blue, Doc Apple and The Predators.
Artwork will be donated to the event and sold during a silent auction. The work that Garibaldi creates during the event will also be auctioned off, with proceeds going directly to Farnham Family Services' Changing Lives Capital Appeal.
Garibaldi's show involves creating 6-foot portraits of pop icons to music within minutes. His show has been featured with celebrities like Carlos Santana; utilized by Fortune 500 companies like AT&T; raised hundreds of thousands of dollars for various charities; and used as a platform to motivate students and employees of various organizations.
Before creating portraits for a live audience, Garibaldi expressed his artistic talent in the form of graffiti. It wasn't until a high school teacher challenged him to make his art more purposeful that he decided to walk away from graffiti art to pursue a new medium. His paintings serve as a way to communicate his struggles and triumphs with the audience. Besides opening for the Blue Man Group, Garibaldi paints live at urban jazz sessions, nightclubs and hip hop events.