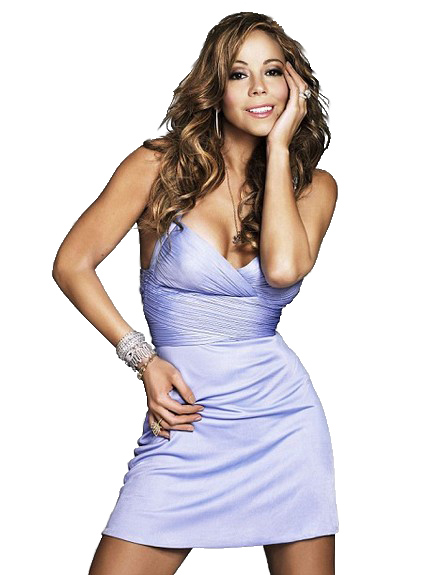 "Memoirs of an Imperfect Angel," Mariah Carey's 12th studio album, has arrived after much anticipation. In this album, Carey goes in an opposite direction than her previous album "E=MC2."
Overall, Carey seems to be singing softer; her lyrics exude a more serious tone. Whereas in "E=MC2," she seems to be wrapped up in positive love, which may have been due to her being a newlywed woman at the time.
"Memoirs…" has many breakup songs, where Carey isn't afraid to end the relationship, or give the man an ultimatum. The songs seem to be more about love after the "honeymoon stage," mentioning the real tribulations of a relationship.
The lyrics represent the feelings of a woman approaching 40. She doesn't show the fear of comparison to her competition, most of which are over ten years her junior.
In her lead single, "Obsessed," Carey does something she doesn't often do. The song, which was rumored to be an attack on Eminem's "Bagpipes from Baghdad," was covered in retaliation, if not at Eminem, then at someone that has done her wrong in the past. Though rumored, it is evident that she takes sharp stabs at Eminem's recent drug problems, stating "It must be the weed, it must be the E."
Carey also tries auto-tune for the first time in "Obsessed," which blended interestingly with her unique and incomparable voice.
Songs like "Up Out My Face" and "It's a Wrap" show that Carey isn't playing around when it comes to her relationship. In "Up Out My Face," Carey sings, "If you see me walking by boy, don't you even speak, pretend you on the sofa, and I'm on the TV."
In "Memoirs…" it is also evident that she did not work with long-time friend Jermaine Dupree on this album. This has been a clear jump in production from her 10th studio album, "Emancipation of Mimi" back in 2005, which was heavily produced by Dupree. The Dream (Terius Youngdell Nash) seems to have taken over where Dupree has left off.
In terms of singles, "Obsessed" which peaked at number seven on U.S. Billboard's Hot 100, was the right decision. It created a storm of news buzz in the music world and on the rumor mill. She comes out strong, and though Eminem's second punch was only a matter of time, it was rare to have an R&B artist duke it out with a Hip Hop/Rap artist.
Unfortunately, Carey's second single, a cover of Foreigner's "I Want to Know What Love Is," falls at number 66. Though some critics have praised Carey's performance on the track, it has yet to gain the attention that "Obsessed" received.
"Memoirs of an Imperfect Angel" was originally scheduled to be released Aug. 25 in the U.S., then was pushed back to September 15 then again to Sept. 29. This has knocked her out of the Grammy nominations, having missed the Aug. 31 deadline.