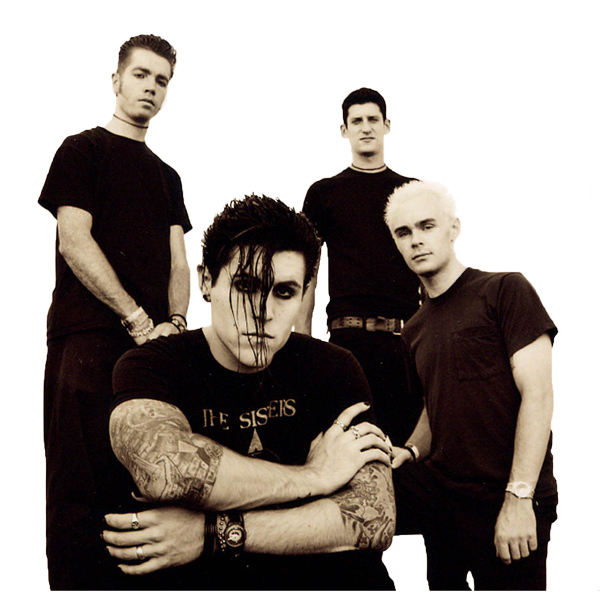 On Sept. 29, the California band AFI (consisting of singer Davey Havok, guitarist Jade Puget, bassist Hunter Burgan, and Adam Carson on drums) released their eighth album "Crash Love," exposing yet another switch in the sound of their music that longtime, open-minded fans of the band may come to love.
The bands first two albums "Answer That And Stay Fashionable" (1995) and "Very Proud Of Ya" (1996) were fast-paced, two-minute long hardcore punk songs that spewed angry lyrics. By their next two albums, "Shut Your Mouth And Open Your Eyes" (1997), and "Black Sails In The Sunset" (1999), they seemed to mature a bit, but still had that edgy punk vibe.
Their fifth album, "The Art Of Drowning" (2000) was the one that put them in the
mainstream modern rock play lists with their first single "Days Of The Phoenix," gathering in thousands of more fans.
Their sixth album, "Sing The Sorrow" (2003), was wildly successful, eventually going platinum. "Silver And Cold" was their first ballad on the album, but old fans weren't
disappointed. Their fierce and frantic lyrics still pumped through the speakers in "Dancing Through Sunday," and "Leaving Song Part 2."
The band's seventh album, "Decemberunderground" (2006), was number one on Billboard's album chart, selling 182,000 copies in its first week. This album had a more mainstream feel to it that long-time fans were used to. The album sold over a million copies, providing AFI with another platinum album.
"Crash Love" is produced by Joe McGrath who has produced albums for AFI, Green Day, Morrissey, and Jacknife Lee who has produced for Snow Patrol and U2. The album is about someone in a destructive relationship or wanting to be in a relationship that will ultimately emotionally wreck them in the end. The songs are both a sympathetic and critical outside and inside look at relationships based on experiences of the band and others as well. "Crash Love," for instance, has a more upbeat sound to it with no dark lyrics or sound. Havok doesn't even strain his vocal chords, which many fans have come to adore.
"Medicate" is the first single off the album and has an easy beat to dance to. It's about the need and want for a certain someone to be by your side, but realizing that they would rather prefer a one night stand. The music video itself will be a surprise for AFI fans as you see Havok doing Elvis and/or Michael Jackson moves in the video with a bit more sex appeal than any video they have ever put out.
"Cold Hands" has a pop/rock feel to it. It also talks about a loved one leaving for someone else and jealousy overcoming the person's heart that was broken, while "Crash Love" is very captivating and catchy just as their other albums have been, but still remains progressively different.
The album, which hides from the band's dark side, isn't the group's best work, but it comes close to the depth of their last two albums, which still highlight their discography.