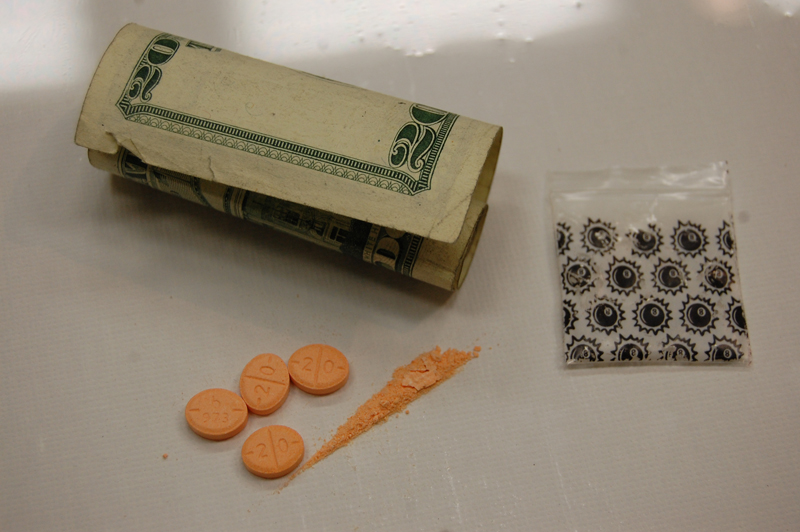 Adderall, commonly used to treat Attention Deficet Hyperactivity Disorder, has become the drug of choice to keep students alert during finals week.
Adam Devour, a senior psychology major, started taking Adderall in high school for ADHD. He's observed recreational use of the drug amongst his friends.
"A lot of it gets sold on finals week and it's funny because the kids who need it versus the kids who don't need, it it's so obvious," he said. When he takes it, it makes him calm, but when nonprescription users take it "they get speedy and talk a lot."
According to a study released by the National Survey on Drug Use and Health in April 2009 6.4 percent of college students have used Adderall recreationally.
The capsules usually last 12 hours, keeping students awake to cram. Devour has seen people take it at parties after drinking to stay awake to keep partying.
"I think it's mostly for staying awake and getting massive amounts of work done in a short amount of time just because it can keep you concentrated for hours on end," Devour said. "I know some kids that will take it and stay up for days on end. I don't know how they do that but I think if people want a recreational speedy high they probably do ecstasy."
Almost 90 percent of college students who use Adderall leisurely had participated in binge drinking in the past month, the NSDUH survey said, and more than 50 percent drink alcohol heavily.
Adderall sells for between $3-$5 a pill, depending on how strong the dosage is, Devour said.
"I do have a couple of friends who sell theirs when they don't take it but I don't think they run out," he said. "There's definitely a market for it. I'd say like next to alcohol and weed it'd probably be number three."
The study also said that 79.9 % of college marijuana users have used Adderall recreationally in the past year.
"It's pretty much a low-key thing even though it is in a fairly high demand just depending on the time though," he added. "It's not like a consistent high demand."
Michelle Sloan, president of New York State College Health Association and health promotion coordinator at Oswego State said that the Lifestyles Center has a counselor available for students with addiction problems to talk to.
"To my knowledge we do not have treatment support programs on campus specifically for Adderall use or abuse," she said in an e-mail.
Karyn Grow, of the County of Oswego Council on Alcoholism and Addictions said that Adderall is easy for college students to get.
"We have been hearing about increased usage of Adderall and Ritalin by college students, however, it has not made its way into this treatment facility," Grow said in an e-mail.
Adderall can increase the user's risk of getting a stroke or hear attack, the NSDUH study said.
Treatment for Adderall can come in forms such as in-patient or out-patient treatment and individual or group counseling sessions, Grow said.
"The course of treatment for any addiction is based on the severity of the addiction," she said.
Adderall is a member of the group of legal drugs that have "the highest potential for dependence or abuse," said the study. It agrees with Devour's statement that it's used for studying.
The study also revealed that full-time college students are almost twice as likely than other people in their age group to abuse Adderall.