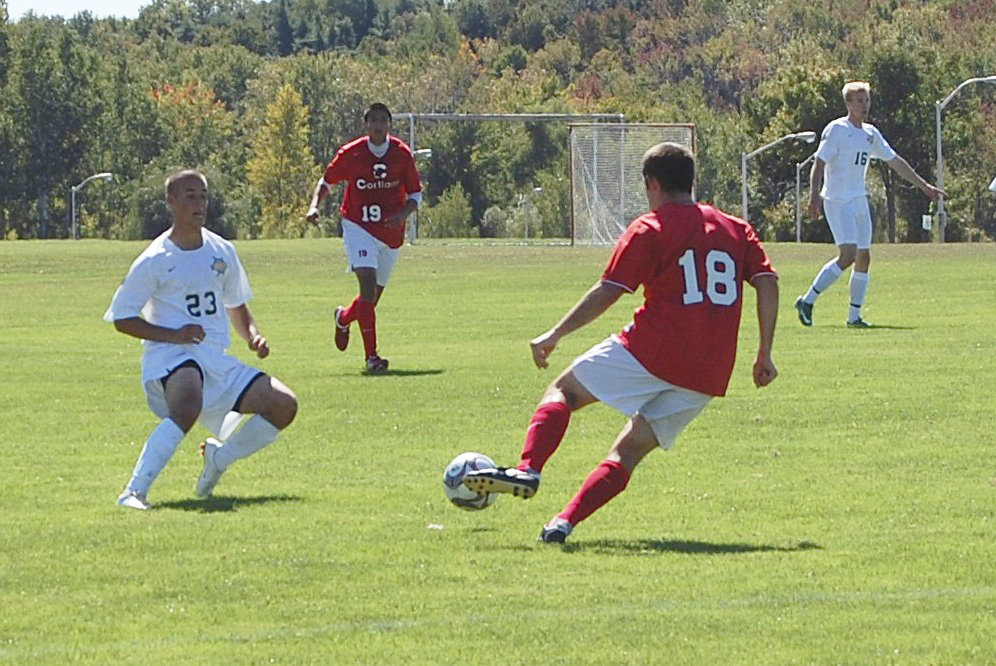 In a hard-nosed, physical game consisting of a combined 27 fouls, the Oswego State men's soccer team fought down to the wire, losing an overtime heartbreaker 1-0 to SUNY Cortland.
The goal came with four minutes left in the extra period, to the dismay of the Laker crowd. Overall, the game was played with a high intensity and a great deal of motivation for the Lakers to net their first goal of the season.
One of the bright spots for the Lakers was the excellent goalkeeping by junior Matt Wopperer, who made six saves. Oswego State's defense also kept the team in the game, as senior defender Chris Carra shut down Cortland's top scorer Harald Gracholski.
"We kept well together," Carra said. "It felt like toward the end of the game we were playing defense."
The Lakers had three shots on goal while Cortland had twelve, giving Whopperer and the Oswego State defense all they could handle.
owever, the physical game had its casualties. Two senior captains, forward Felipe Calvalcanti and midfielder Dave Baldanza, both sustained separate injuries. Baladanza sustained a shoulder injury and Çavalcanti a knee injury. After the game, Cavalcanti discussed his injury.
"I was fine. I want to be strong for my team as a captain," Cavalcanti said.
Oswego State head coach Bob Friske was pleased with the great effort by his junior goalkeeper.
"Great goalies makes the saves they're supposed to, and some of the ones they're not supposed to make," Friske said.
He also shared his thoughts on his team not netting a goal yet this season.
"Its always a mental thing," Friske said. "Our speed of play isn't as quick as it's supposed to be."
About the physical play of the game, Friske thought it was business as usual.
"Its just the way this conference is," he said. "All the teams we play in this conference are physical."
The Lakers look to recover from this loss and get back on the right track for the SUNYAC playoffs and a successful season.