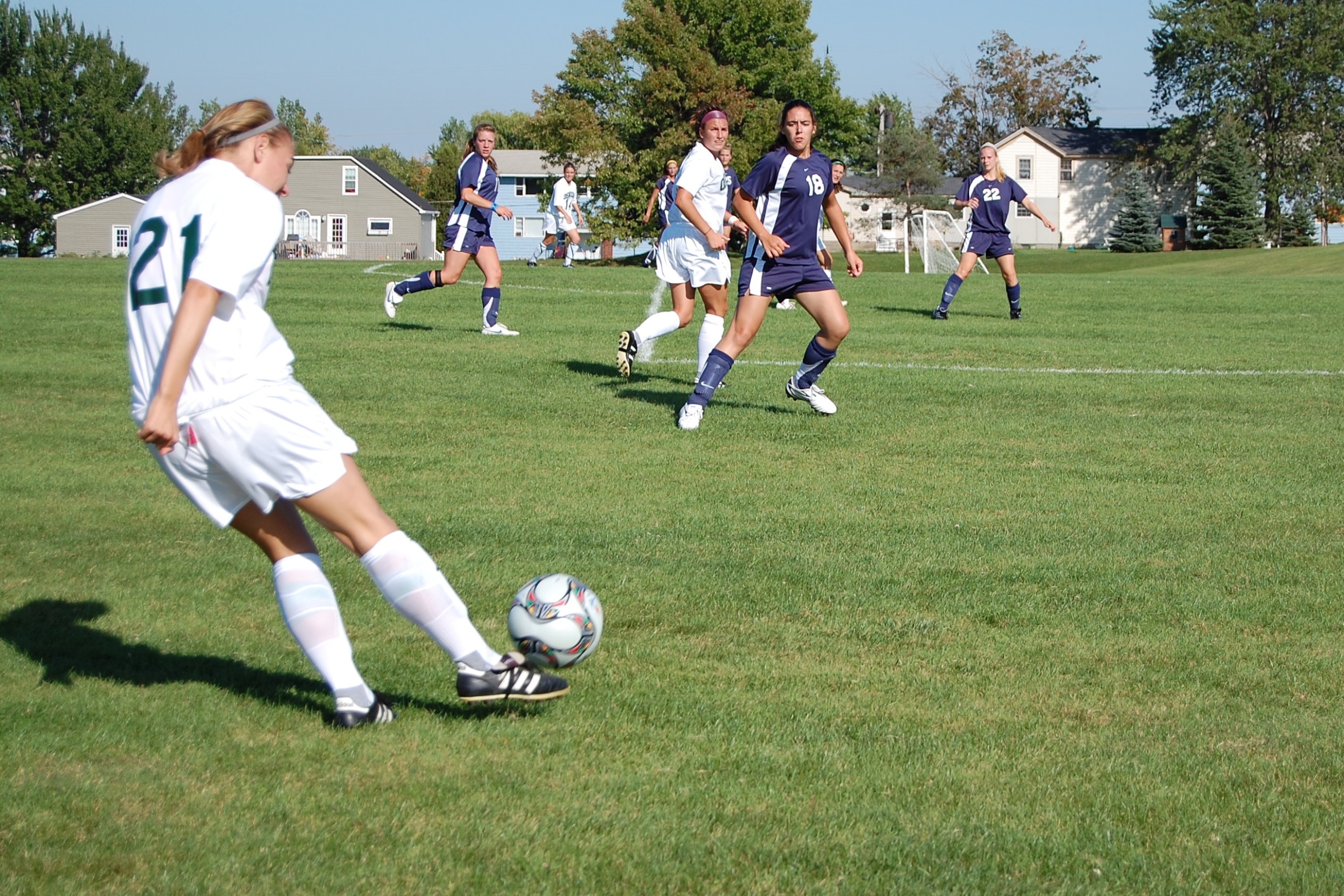 The offense erupted once again for Oswego State's women's soccer team as they dominated Cazenovia College in a 6-0 win at home Thursday, Sept. 3.
After an impressive 10-0 blowout of D'Youville College on Tuesday, the Laker attack continued its offensive explosion with 27 shots on goal, six of which found their targets against Cazenovia.
" The offense started a little slow and flat," Oswego State head coach Brian McGrane said.
That was not the case for long. Freshman forward Michelle Bateman started the Laker offensive assault with a strike six minutes into the game. This would be the first of two goals for Bateman.
The Lakers would add three more goals to their lead before the half ended. The offense was firing on all cylinders, as a mix of ball control and precision passing overwhelmed the Cazenovia defense.
The Lakers showed no signs of slowing down in the second half. The offense continued to pressure Cazenovia with four quick shots just minutes after the half began. Sophomore midfielder Laura Ambron would add to the Lakers' lead after netting a goal 19 minutes into the half. Freshman midfielder Jackie Thibault would put the Lakers on the board for the sixth and final time with a strike from outside the penalty box, beating the Cazenovia goalkeeper.
Not to be overlooked, however, is the Lakers' defense. The Lakers have shut out their first two opponents this year, holding them each to only three shots on goal. McGrane said the reason for this is because of the smart play by the Laker defense.
Despite being more than pleased with the performance of his defense, McGrane did have some concerns. Freshman goalie Christina Fergosi has put up clean sheets in her first two games as a Laker, but has yet to be put to the test in a game situation.
"Practice doesn't simulate games," McGrane said.
With a tough schedule ahead of Lakers it would have been a benefit for Fergosi to face a little more action.
Oswego State will take the field next with a home game on Saturday, Sep 5. against SUNY Institute of Technology.