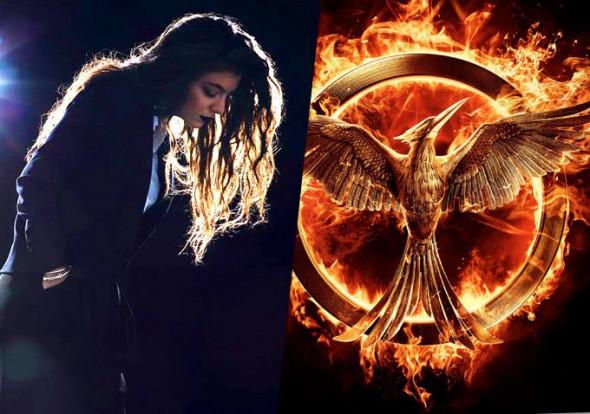 From viral singer to established artist, Lorde has turned into an unstoppable force in the music industry. This summer, the "Royals" singer picked up the sole curator position for the upcoming "Mockingjay" movie soundtrack. From that moment, fans of her, the movie and the previous soundtracks took to social media to express their excitement for its release.
With its release upon us, the media firestorm surrounding it has led to increased hype as tracks trickle to the surface of sights like SoundCloud and YouTube. And, as one might expect, the hype is well deserved. "The Hunger Games: Mockingjay Pt. 1 (Original Motion Picture Soundtrack)" oozes with star-studded offerings from artists like Miguel, Ariana Grande and Charli XCX. The compilations impressive blend of emerging, niche-driven artists and pop-sensations lend itself to an ultimately terrific release.
Beginning with the release of "Yellow Flicker Beat," Lorde's lead single off the soundtrack, listeners were entranced. Its devilish, bubbling-beneath-the-surface build paired with a climactic last few moments create an atmospheric track worthy of recognition. It is everything Lorde's style is in a nutshell. Building intensely throughout, "Yellow Flicker Beat" commands the attention of all.
On the album, a softer, more R&B vibe is found in the voice of Tinashe. Titled "The Leap," Tinashe's track flows with lyrics and beats, which blend perfectly into the album. "Scream My Name" by newcomer Tove Lo provides the soundtrack with a much more pop-driven melody. Potential remixes are apparent and between Tove Lo's distinctive hollow voice and impressive building of intensity this song is sure to be a hit.
On "Kingdom," Charli XCX arguably provides listeners with her most stripped down effort yet. Void of nearly all production, Charli XCX's voice transends over far simpler beats than her traditional sound. Emotion is provoked as her vocals are paired with those of Duran Duran front man, Simon Le Bon.
One of the album's most fiery tracks is found in The Chemical Brothers' "This Is Not A Game." Featuring Miguel, fans of the previous soundtracks will notice resemblances to Kid Cudi's "The Ruler And The Killer." Dark and intimidating, "This Is Not A Game" is surely the villain anthem of the soundtrack.
When hearing CHVRCHES's "Dead Air" the futuristic atmosphere of both the album and the franchise become apparent. Through pumping instrumentals and slick vocals, CHVRCHES bring out the indie-dream pop characteristically adopted by the previous album.
Newcomer to the music industry, XOV, provides the album with one of its best songs, "Animals." This synth-pop artist could draw comparisons to artists and groups like Sir Sly. With vocals ironically similar to Maroon 5 front man, Adam Levine, XOV's "Animals" will provide listeners with everything they could want from a soundtrack based on a movie set in the future. "Meltdown," which features a string of artists like Lorde, Stromae, Pusha-T, Q-Tip and HAIM is the soundtrack's greatest collaborative effort. It is a standout among an album filled with standouts. Triumphant and pulsating, "Meltdown" works just as well as a track about revolt as it does for a track to jam out to on the dance floor. It is a brilliant and stunning opener for a great album.
Overall, the efforts of every artist on the soundtrack are noteworthy. Each track builds on to one another in a way that will leave many feeling a sense of unity in the music. Each track could be a hit of its own and together, they create what could be one of the most spectacular synergies in recent memory.