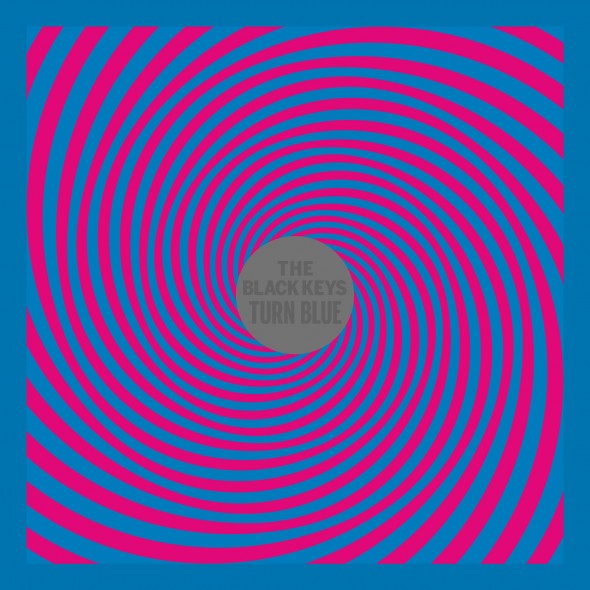 Over the last four years, there is no question that the fastest rising band in the alternative rock scene has been the blues-rock duo from Ohio, The Black Keys. The guitar/drummer combo has found the recipe for success, based on their previous two albums; 2010's "Brothers" and 2012's "El Camino." Earlier this spring, Patrick Carney and Dan Auerbach were back at it with their newest album "Turn Blue." Needless to say, this album turned many heads.
In various interviews, the group claimed that this album strayed away from their blues-rock roots slightly, a claim that not many fans of The Keys agreed with. However, the album was a hit amongst critics. "Turn Blue" is a testament to The Black Keys' growth and maturation from a low-key blues duo with a cult following to one of the biggest acts in rock music. Whereas on their earliest albums a majority of their songs were two to three minutes in length and contained repetitive patterns, "Turn Blue's" opening track, "Weight of Love," is seven minutes in length and explores various sounds. This was an intro that gives its listeners a sample of the psychedelic sound and emotion that is on display throughout the entire album. In regards to their writing method not only going into this album but every album, Auerbach stated, "Every time we make an album, we try something new. We don't just want to recreate something we made before. It's like a cop out, it's just boring. We just want to make a good album."
If anything, "Turn Blue" is anything but boring and is more than just a "good album." Top to bottom, the album fires on all cylinders and possesses songs that will make even the most casual music fan nod their head or tap their foot. The album's first single was "Fever," a synthesizer driven track that is a far cry from previous singles that The Black Keys have put out, from "Tighten Up" to even "Lonely Boy."
"Fever" is a track that proves that using less can give you more results, a simple yet funky bass line, a catchy chorus and a powerful outro. The success of this song can be attributed to the contributions made by Danger Mouse throughout the album.
On their previous record "El Camino," The Keys collaborated with Danger Mouse, and the combination brought both acts some exceptional results including mainstream success, a worldwide tour and countless awards and nominations. In their second go around together, The Keys and Danger Mouse may have tapped right back into that formula and could possibly find themselves reaping the benefits even more than their inaugural collaboration.
Outside of "Turn Blue's" biggest single, the remainder of the album delivers some creative and experimental songs of high caliber. From the drum fueled jam session that is "It's Up to You Now" to the trippy song of tragedy in "Year in Review," both Auerbach and Carney appear to be on the same wavelength musically and spiritually when it came to the composition of this album. It's hard to resist the chemistry these two have established over the course of the past two albums, and "Turn Blue" quite possibly provides the best sample of that Auerbach-Carney chemistry, with some assistance from Danger Mouse.
To say The Keys are on their way with this album, is a major understatement. If anything, The Keys were on their way with "Brothers" and "El Camino." In the case of "Turn Blue," The Black Keys have arrived and established themselves as more than just blues-rock musicians but have proven to be a pair of blues-rock artists, turning the page with "Turn Blue."