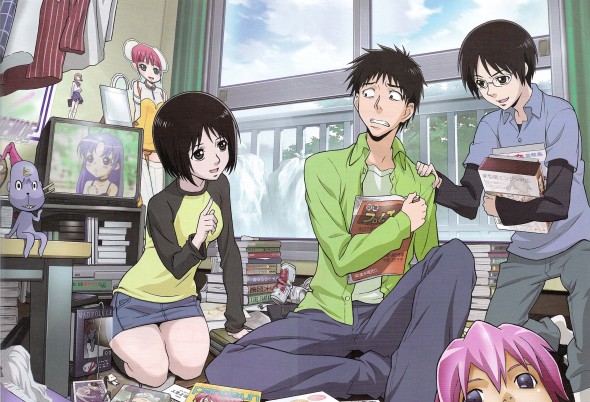 Netflix has a great selection of live-action shows and movies, but they have an extensive anime section as well. This is just a cross-section of the best that Netflix has to offer in terms of anime.
"Welcome To The NHK" is a Japanese novel written by author Tatsuhiko Takimoto. It was adapted into an anime series that ran from July to December 2006. The show depicts one Tatsuhiro Satou, a 22-year-old university dropout and Hikikomori (Japanese term for an isolated individual), leading a reclusive life as a shut-in, barring himself from society. In his mind, he comes to the conclusion that the outside world is conspiring against him, and is encouraging his reclusive behavior.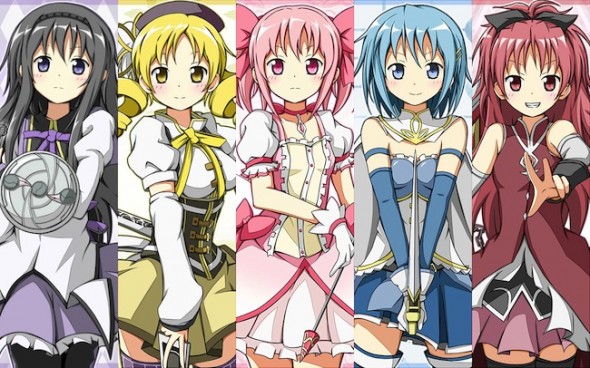 "Puella Magi Madoka Magica" or simply "Madoka," is a Japanese anime series by Studio SHAFT and Aniplex. Madoka depicts the lives of five teenage girls in a fictional Japanese city, as they all become intertwined in a pre-determined destiny that follows the making of a "contract" with a cat-like creature named Kyubey. Considered to be a "deconstruction" of the magical girl genre, it takes the likes of Sailor Moon in terms of looks and aesthetical feel and gives it a more Evangelion-esque plot-line.
Given the show's artistic and visual flair, one may initially assume that "Madoka" is childish and may not stack up to other more "mature" shows in the medium. However, "Madoka" pounces on all preconceived notions that one may have about its cutesy art style, and gives you in return something very dark; at times, rather depressing; and that's o.k. The show is, at its core, the pinnacle of tragic and well-written storytelling, as it becomes more and more engaging with 12 episodes of brilliance.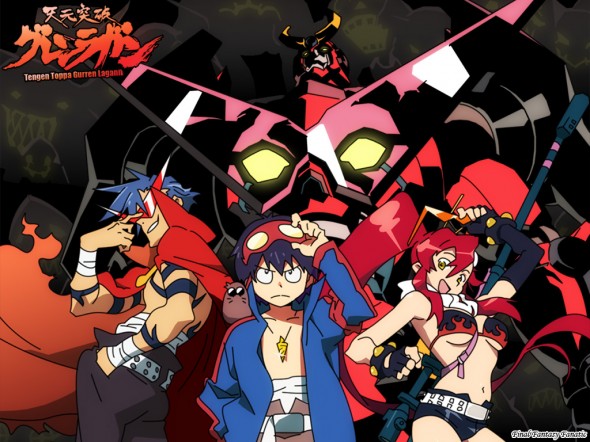 "Tengen Toppa Gurren Lagann" or simply "Gurren Lagann," is a Japanese mecha anime series that initially premiered in Japan September 2007. "Gurren Lagann" is the epitome of over-the-top. Literally, right from the beginning, you are thrown into an emotional rollercoaster in which the impossible becomes possible. Granted, "Gurren Lagann" may not have an intricate storyline; it makes up for it with action that transcends universal boundaries. "Gurren Langann" is light-hearted, and enforces the concept of willpower to overcome impossible tasks. With "Gurren Lagann," you kick logic to the curb; disregard the traditional conventions of your average anime as you come into this, and allow for a wave of charisma and adrenaline to overtake you.