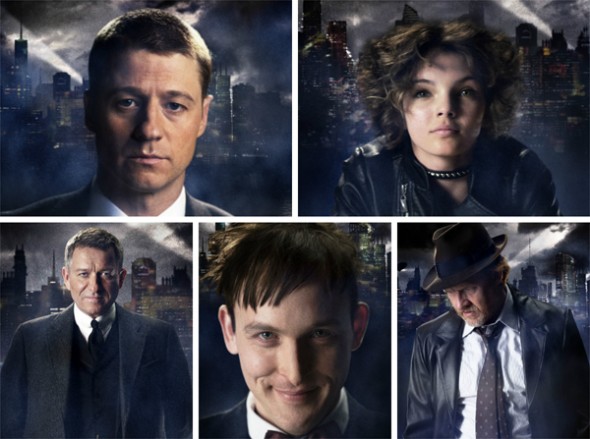 Summer has come and gone, and that time of year that every TV fan looks forward to most is right around the corner: fall premieres.  This season promises to dish out a lot of drama and action with two new shows based on comic book favorites.  Perhaps the most anticipated new show of the season, "Gotham" (Fox) will give viewers a peek into the past of the dark knight as it follows a young Detective James Gordon (Ben McKenzie, "Southland") as he attempts to solve the mystery of the murder of Bruce Wayne's parents. Along the way he'll meet infamous villains in their formative years, such as fan favorites like the Joker, Catwoman, Penguin, and Poison Ivy.   Whether you're a diehard fan of Batman or just a casual superhero enthusiast, "Gotham" will most likely be a fun and highly entertaining new show that is definitely worth checking out. "Gotham" airs Monday, Sept. 22, 8 p.m.
Not to be outdone, the CW revealed that it would be airing its own superhero drama this fall based upon the Marvel comic hero, The Flash.  The show takes viewers through the origin story of the speedy superhero, and all the action and drama that comes with having super human powers. "The Flash" airs on The CW Oct. 7 at 8 p.m.
Even NBC hops aboard the comic book train with their new show, "Constantine," which features characters from DC Comics, and follows the story of a demon hunter named John Constantine who struggles to maintain the balance between good and evil. It premieres Oct. 24, at 10 p.m.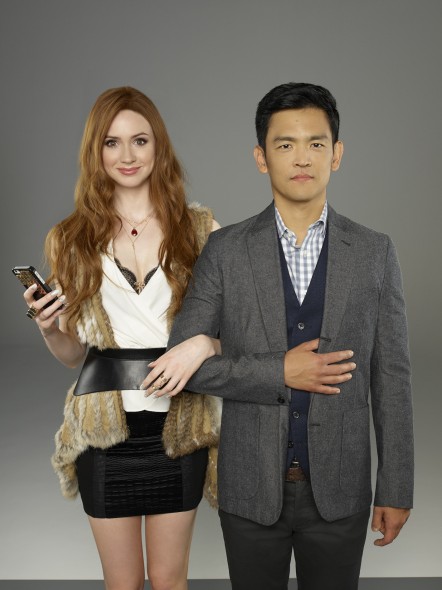 Switching gears over to what's new in comedy this season, ABC brings us a new sitcom in the style of the ever-popular "Modern Family," "Black-ish." Created and starring comedian Anthony Anderson, "Black-ish" attempts to take viewers through a man's struggle for cultural identity when he realizes that he and his family don't have one.  "Black-ish" premieres 9 p.m. Sept. 4.
ABC also offers up a comedy that attempts to appeal to the selfie generation with a new comedy aptly named "Selfie." The show follows the futile attempts of Eliza Dooley (Karen Gillan, "Guardians of the Galaxy") to become Internet famous with her constant Instagramming and Facebooking. However, this practice has left her without any real friends, so she decides to try and changes her social life offline. "Selfie" premieres Sept. 30 at 8 p.m.
Other notable new shows this season are NBC's "A to Z" which, in the style of "How I Met Your Mother," chronicles the events of one couple's relationship from beginning to end. This series premieres Oct. 2 at 9, p.m. Cable networks like MTV and History Channel also have some promising contenders, such as MTV's "Happyland," which follows the ups and downs of teens working at a theme park much like Disneyland, and History Channel is offering up a new drama that chronicles the life of the great magician Houdini. "Happyland" premieres Sept. 30 at 11 p.m. and "Houdini" on Sept. 1 at 9 p.m.
Superhero fans have a lot to look forward to in this year's fall TV line-up, but there is sure to be something that will catch the attention of any TV lover.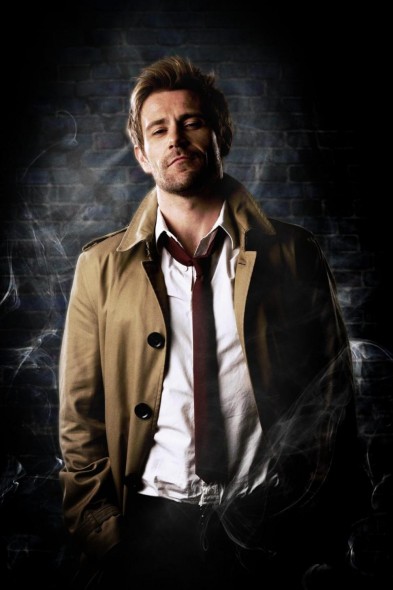 It's apparent the networks are vying for our attention with the plethora of new shows this year, which network execs hope will get us to close our Netflix windows and grab the remote instead. And if none of the new contenders caught your attention, the return of many favorites, such as "Once Upon a Time" and "Revenge," both entering their fourth seasons on ABC, and comedy favorites like "Modern Family" (ABC) and "The Big Bang Theory" (CBS) will be sure to get you back into your fall TV groove.