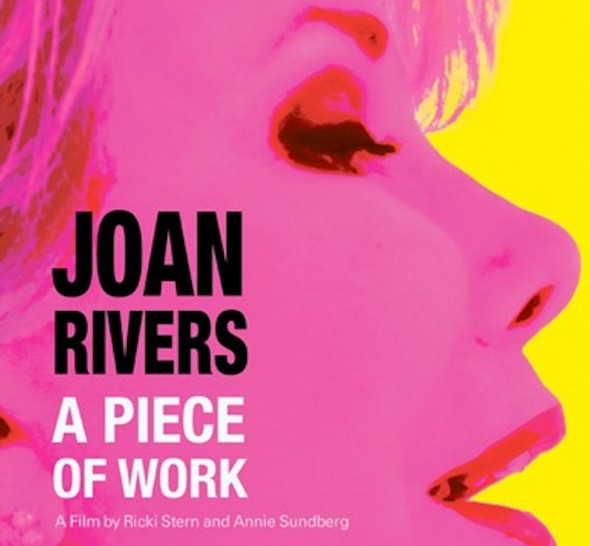 If you are interested in a classic drama with a hint of comedy, you might want to try a dose of "Damages." Originally airing on FX from 2007- 2010 and Golden Globe nominated, this series stars Glenn Close ("Guardians of the Galaxy") and Rose Byrne "Neighbors"). Patty Hewes (Close) is a ruthless lawyer who will do anything to win her case. Ellen Parsons (Byrne) stars as a recent law school graduate that lands a coveted spot in Hewes law firm. Each season focuses on a case Patty and her firm is tackling as well as the relationship between Patty and Ellen that weaves itself throughout each season. While the first season starts out slow, it then takes a sharp swing as we learn Patty will do whatever it takes to protect her secrets.
A second Netflix must-see is more of a tribute to an icon, Joan Rivers. After her recent passing, checking out her 2010 documentary "Joan Rivers: A Piece of Work" is an absolute must.  The film takes a look at the life of the 81-year-old groundbreaker, illustrating her triumphs and struggles in a career spanning over five decades. Film critic Roger Ebert described the film and Rivers: "It's the portrait of a woman who will not accept defeat, who will not slow down, who must prove herself over and again. A brave and stubborn woman, smart as a whip, superbly skilled." Rivers stars alongside her daughter Melissa, comedienne Kathy Griffin and legendary funny man Don Rickles.
For those who just want to sit back, laugh and not have to follow a storyline, IFC's "Portlandia" is a great choice. Starring Fred Armisen ("Late Night with Seth Meyers") and Carrie Brownstein ("Sleater-Kinney"), "Portlandia" is based in and around Portland, Oregon and mocks the many cultures of the city, including activists, hipsters and radical vegans, to name a few. Newsday's Verne Gay says of the main players, "Brownstein and Armisen move so effortlessly between characters, then execute their riffs, tics, styles and voices with such skilled abandon that before long this doesn't seem like satire any longer but a fun house mirror reflection of intensely real people."
These three shows are a great start for a new semester when you're ready for a break from all the hard work, as summer winds down and the cold winds start to blow in off of Lake Ontario. It is sometimes easier to just sit back and relax with a snack and a binge-athon of a new show on Netflix.